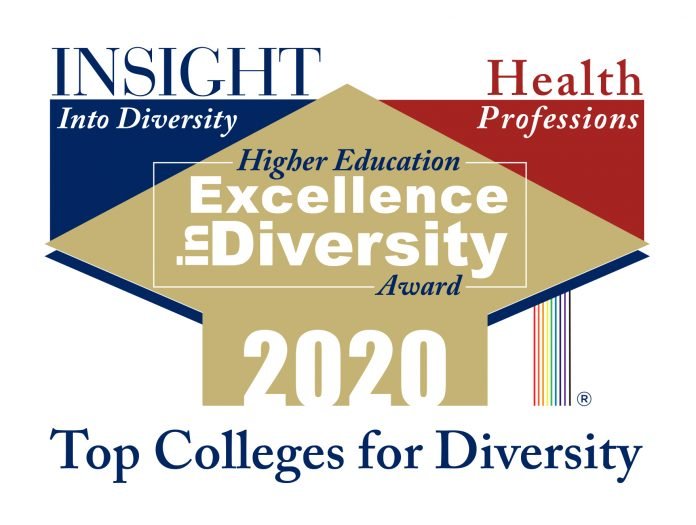 The annual INSIGHT Into Diversity Health Professions Higher Education Excellence in Diversity (HEED) Award recognizes U.S. medical, dental, pharmacy, osteopathic, nursing, veterinary, allied health, and other health schools and centers that demonstrate an outstanding commitment to diversity and inclusion on their campuses. In our December 2020 issue, we recognize the year's winners by highlighting some of the most important factors assessed by the Health Professions HEED Award.
Community Outreach
Global Student Experiences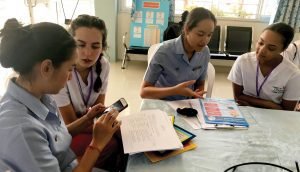 The growing connections across global populations and the need for deeper cultural understanding and empathy led to the expansion of the University of Cincinnati College of Nursing global student experiences. Through partnerships with health colleges in Thailand and Tanzania, as well as with the nonprofit Village Life Outreach Project, students participate in global immersion programs and develop greater cultural competence by living and working with local students as part of the health system. They can also experience clinical rotations in Japan, the Dominican Republic, and India.
Community Action Poverty Simulation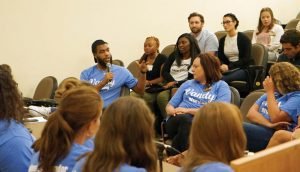 Through Vanderbilt University School of Nursing's Community Action Poverty Simulation, faculty, staff, and students assume the role of a low-income family member to explore the challenges of living in poverty and discuss implications relevant to health care providers and those they serve. Low-income neighborhood residents in Nashville are integral partners in implementing the poverty simulations and also provide real-life experiences and educational opportunities in lectures, clinicals, and research. In addition, faculty and students engage in interprofessional community volunteerism at the Shade Tree Clinic and Clinic at Mercury Courts, which provide free care to the uninsured and recently homeless.
School-Based Health Centers
The University of Rochester (UR) School of Nursing provides free and comprehensive physical and mental health services at two school-based health centers in Rochester, New York. Staffed and supported by nurse practitioners from the UR School of Nursing, the centers support more than 5,000 visits annually by adolescents in grades 6–12, regardless of their ability to pay or health insurance status. Services include physical and mental health assessments; mental health therapy; medication management and an on-site medication dispensary; health screenings and education; management of chronic conditions; and diagnosis, treatment, and management of acute illnesses and injuries.
Community Health Workers Program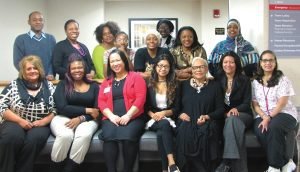 The Ohio State University College of Nursing has received a Health Resources and Services Administration grant to support a community health worker (CHW) program. As members of the communities they serve, CHWs are frontline public health workers who assist in improving quality of care and breaking down cultural barriers to treatment. Full tuition assistance is available for program participants whose income is at or below 200 percent of the poverty level, receive Franklin County Department of Job and Family Services benefits, and/or have a minor living in the household.
Community Health and Harlem Week
Several times throughout the year, students and faculty from the Touro College of Osteopathic Medicine – New York (TouroCOM) provide free health counseling, screenings, and flu shots to local residents. Students, staff, and faculty organize and participate in public health fairs, youth outreach, and blood drives, and coordinate support for women and families. Located in Harlem, New York, TouroCOM is a proud sponsor and supporter of Harlem Week. The event, started in 1974, is an annual tradition that now features several health-oriented events. TouroCOM students are activists and advocates as they work alongside the residents of Harlem to make the community they serve safer, healthier, and happier.
Compassion Clinic
Housed in the Office of Diversity and Inclusion, the Compassion Clinic is a mobile, longitudinal University of Louisville Health Sciences Center (HSC) student-run initiative whose goals are to provide basic health screenings and education to disparate populations in Louisville. The clinic's targeted chronic disease screenings are based on the reported findings of the 2017 Louisville Metro Department of Health and Wellness Health Equity report. The Compassion Clinic offers opportunities for students, residents, fellows, staff, and faculty to provide screening services and education in surrounding neighborhoods while fostering a collaborative interdisciplinary medical experience among the HSC schools.
COVID-19's Impact on Vulnerable
Populations Virtual Town Hall Series
The University of Alabama at Birmingham School of Public Health hosted a series of virtual town halls focused on the impact of COVID-19 using a stakeholder-engagement approach with panelists from local partner organizations. The sessions were titled: "COVID-19's Impact on the Black Community," "COVID-19's Impact on Women," and "COVID-19's Impact on Food and Shelter Insecurity." The town halls livestreamed via the school's Facebook page and the pages of each partner, including the Housing Authority of Birmingham, Pathways: A Woman's Home, and Jones Valley Teaching Farm. The livestreams exceeded 53,000 views on Facebook alone.