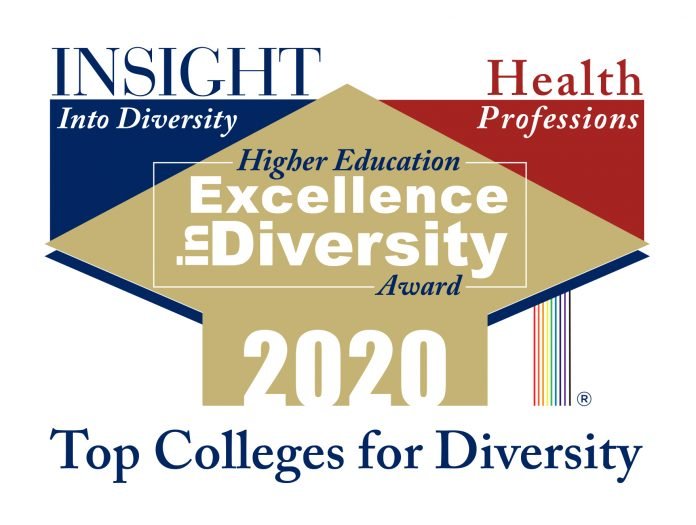 "We applied for the Health Professions HEED Award because we want our school to continue to be recognized for its diversity and inclusion efforts, which are driven by the Patricia S. Levinson Center for Multicultural and Community Affairs and supported by the System's Office for Diversity and Inclusion. Additionally, we want to continue to be an employer of choice for faculty and a medical and graduate school of choice for students, as well as continue to attract attention to the medical school community by highlighting our longstanding diversity focus and commitment from leadership."
Icahn School of Medicine at Mount Sinai
__________________________________________________________________________
"The Medical University of South Carolina (MUSC) has worked hard to earn this national award, and it is our earnest desire that we maintain this honor. In the last eight years, MUSC has made remarkable strides toward creating and sustaining an academic health science center that demonstrates an unyielding commitment to diversity and inclusion. Each senior leader at our institution is dedicated to the commitment of creating an organization that actively demonstrates its diversity values, so much so that they've allocated human and fiscal resources to that end.
Too often we fail to talk about our D&I stories of success. If we don't tell our story, someone else will. That is why we delight in sharing the hard work of our successes and outcomes. The 2019-2020 academic year has presented many opportunities to demonstrate and put our values in action, including responding to the COVID-19 pandemic and local and national events related to social injustice and racial violence. As we continue to make significant progress with regard to diversity and inclusion, we renew our commitment to fully and equitably creating an inclusive experience for the lives we touch."
Medical University of South Carolina 
__________________________________________________________________________
"To be nationally and internationally recognized for our commitment to inclusion, diversity, and equity is an important metric for success. The Health Professions HEED Award is a gold standard for recognition in diversity and inclusion among health care colleges. National recognition allows us to continue our critical message of equity, inclusion, diversity, and accountability to our students, employees, alumni, donors, and other colleges and universities. This award speaks volumes to all of our constituents about shared values.

Finally, we learn important information about ourselves each year during the Health Professions HEED Award application process. It has helped us to highlight our strengths and, perhaps more importantly, understand areas that we need to improve. With the profound social justice issues that presented themselves this summer, structural inequities came to the forefront and made us take a hard look at ourselves. This work must be ongoing, but the recognition of where we can do more, be better, and lead was a vital moment for our college. There is a great deal of work in our profession to do, but the "buy-in" at all levels is so much more evident now that we believe we can really make a difference. Being a past Health Professions HEED Award winner has helped us to have a bigger and more impactful voice."

Texas A&M University College of Veterinary Medicine & Biomedical Sciences
__________________________________________________________________________
"Virginia Tech Carilion School of Medicine aims to be among those institutions that "demonstrate an outstanding commitment to diversity and inclusion." INSIGHT's stringent review of our diversity efforts helps to identify where we may have deficiencies and to shine a light on impactful, innovative strategies that contribute to a welcoming and inclusive medical school community."

Virginia Tech Carilion School of Medicine
__________________________________________________________________________
"We were originally inspired to pursue this award on behalf of our college based upon the university's achievement in receiving the HEED Award and sharing its merits. The opportunity to achieve this honor separately for health professions colleges is of significant value. Our strategic intention and improved efforts in the diversity, equity, and inclusion arena provided additional motivation to pursue this award. By completing the award application, we were able to learn more about best practices in DEI work and to make progress in our DEI efforts.

University of Cincinnati College of Allied Health Sciences
__________________________________________________________________________
"A proud multi-year recipient of the Health Professions HEED Award, the University of Cincinnati applied for this honor once again because we understand that excellence in diversity in higher education continues to be critical, particularly in the health professions, which hold a long history of lack of diversity. INSIGHT Into Diversity is a highly respected organization that "for over 45 years, has connected potential employees with institutions and businesses choosing to embrace a workforce more reflective of our local and national communities." We have become an institutional champion and sustainable model for diversity and inclusion that continues to catalyze change internally, at the university, and in the Cincinnati community and beyond. The prestigious HEED award is a benchmark for which we strive."

University of Cincinnati College of Nursing
__________________________________________________________________________
"We applied for this award to showcase the efforts of our Health Sciences Center schools and to understand where we fall short. This gives us a roadmap for areas of improvement. Demonstrating that we are making progress in these efforts can provide a glimpse of the scope of our endeavors for those who may not know about them and wish to explore more. The award also can be used to heighten our research efforts. Funding agencies can clearly see that our schools take diversity very seriously and are always striving to do better.
Receiving the Health Professions HEED Award for the first time in 2019 enhanced our ability to have conversations about the importance of equity and diversity with various populations. With faculty and staff, it highlighted the hard work we have accomplished, what other institutions are doing in these regards, and some of the work ahead of us. With students, it reflected our interests in equity and our acknowledgement that we are continuing to work to improve our institution."

University of Louisville
__________________________________________________________________________
"Diversity and inclusion are issues inherently important in the education of future nurses and health care leaders, and the University of Rochester School of Nursing takes pride in providing a richly diverse and inclusive community that not only welcomes students from diverse backgrounds but is preparing them to serve an increasingly global patient community. We are proud that diversity issues are ingrained in what we do and who we are, and we very much value being recognized for the past three years as leaders in this area."

University of Rochester School of Nursing
__________________________________________________________________________