Healthcare employees constitute the largest workforce in the United States and, as the country ages, are predicted to grow in number and demand in coming years, according to the U.S. Bureau of Labor Statistics.
Preparing students for the responsibilities of this enormous sector requires far more than bestowing clinical expertise. The healthcare workers of tomorrow must be trained in both compassion and cultural competency and, ideally, should represent the diverse identities of their patients if they are to combat health disparities and provide superior care for all patients.
The INSIGHT Into Diversity Health Professions Higher Education Excellence in Diversity (HEED) Award recognizes those schools that make such a future possible.
Since 2012, we have used the highest standards to evaluate colleges, universities, medical centers, and more to determine which institutions deserve national recognition. The 43 health professions schools to earn the INSIGHT Into Diversity Health Professions HEED Award in 2019 represent the largest group of recipients to date.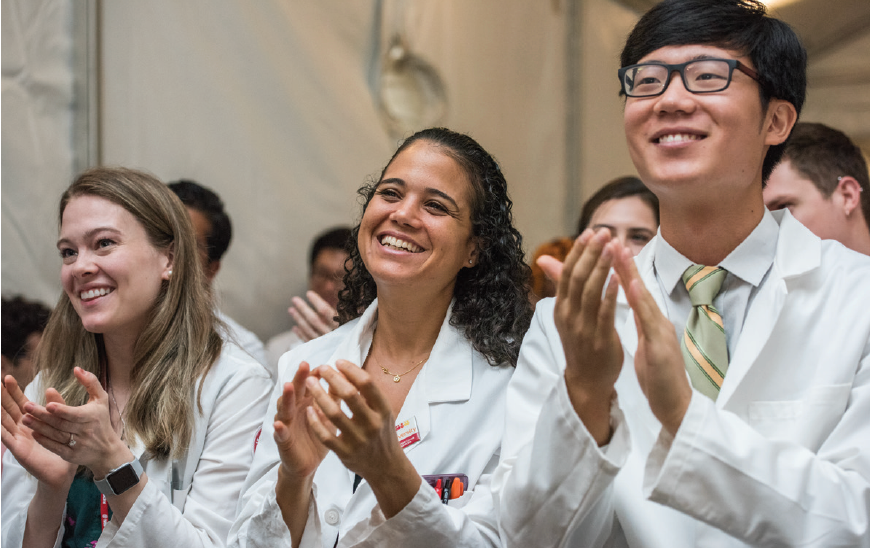 What sets these health professions schools apart is their exceptional dedication to diversity, equity, and inclusion (DEI) in all aspects of healthcare education. Specifically, they demonstrate a unique commitment to academic, financial, and social support for students; recruiting and retaining underrepresented faculty and staff; serving local communities and marginalized patient populations; and much more.
In the following pages, you will find examples — programming, strategic initiatives and policies, outreach efforts, and events and celebrations — from each of the 2019 Health Professions HEED Award schools that best represent the innovative DEI efforts taking place in healthcare education today."
We commend and congratulate everyone who helps to make these institutions exemplars for the future of healthcare.
Mariah Bohanon is the senior editor of INSIGHT Into Diversity. This article ran in the December 2019 issue.