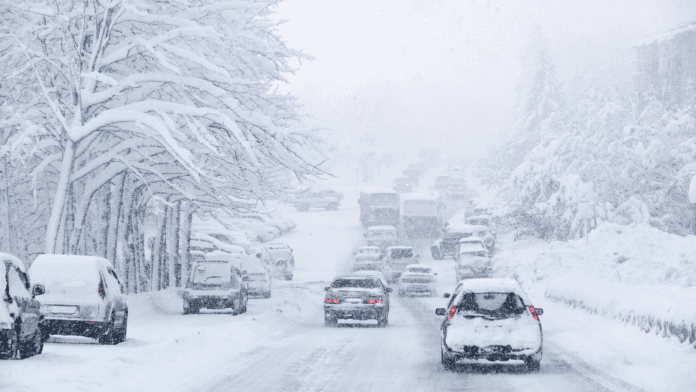 The Texas higher education community is, like much of Texas, still struggling to recover from the disastrous snowstorm that began on February 11 and shut down operations on dozens of campuses across the state.
Student leaders from Texas A&M University (TAMU) and the University of Texas at Austin (UT Austin) formed a joint fundraising campaign, Maroon and Orange: Texas Tough, to help their classmates affected by the storm. The crowdfunding event ran from February 26 through March 10 and, as of March 3, had raised $36,000 for TAMU students and $82,000 for UT Austin students. In addition, TAMU administration announced that it would match donations for its students up to $15,000 to support the fundraiser.
The funds will bring much-needed relief for students struggling to pay for property repairs and replace items that may have been damaged or destroyed. The money will also help students pay exorbitant utility bills, as Texas' electrical grid is based on a supply and demand model that caused prices to skyrocket during the storm.
The Maroon and Orange: Texas Tough campaign is just one of the many ways that students, faculty, and staff have supported one another in the face of one of the worst disasters to ever hit the state.
The weather caused multiple problems for students living on campus. Many lost power and heat, and a natural gas shortage left some dorms without the ability to run backup generators. St. Mary's University in San Antonio and other institutions were forced to ration bottled water due to frozen pipes in residence halls. Texas State University in San Marcos was among multiple colleges that had to evacuate residents from their dorms after burst pipes caused flooding.
In College Station, TAMU opened its basketball arena as an emergency warming center and shelter for more than 70 students and local community members. The university also provided temporary lodging so that custodial staff and food services employees could remain on campus to ensure that students were safe and being fed. Members of the school's student military organization, the Corps of Cadets, assisted in food distribution at the arena. When the freezing temperatures resulted in issues with the university's water lines, more than 300 cadets volunteered to search campus buildings for leaks.
At UT Austin, because of dangerous road conditions, trucks carrying food deliveries for campus dining halls were delayed for several days. The director of dining operations, Mynor Rivera, and a coworker loaded and delivered more than 150 cases of food to campus using Rivera's own pickup truck, according to The Daily Texan. Antony Rodriguez, a junior, told the student newspaper that he and his roommates walked 11 miles through the snow to buy dinner for students sheltering in the campus Union. Professors from the UT Austin School of Journalism raised donations on Venmo to help pay for student meals.
While millions of Texans continue to face challenges, some residents have reported that efforts such as the Maroon and Orange: Texas Tough campaign have been a source of hope. As TAMU and UT Austin are usually fierce competitors, their joint endeavor to support people in need is considered by many to be an inspiration in a time of divisiveness and — in many parts of the state — despair.
"Between the rivalries, there have been a lot of fun comments made," Sondra White, the director of marketing and communications for the Division of Student Affairs at TAMU, told KAGS News. "But at the end of the day, all of us are raising money for students in Texas."