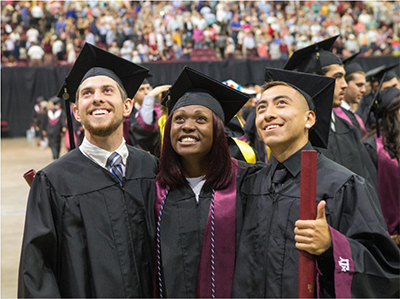 Diversity Champions exemplify an unyielding commitment to diversity and inclusion throughout their campus communities, across academic programs, and at the highest administrative levels. INSIGHT Into Diversity selected institutions that rank in the top tier of Higher Education Excellence in Diversity (HEED) Award recipients.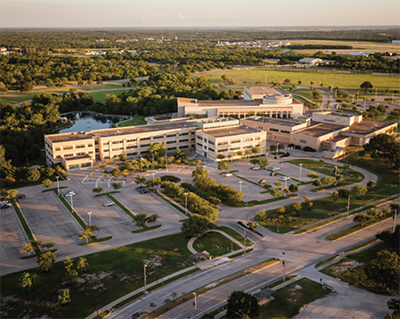 With a total student enrollment of 69,465, Texas A&M University is the largest public institution of higher education in the United States. In addition to substantial growth in recent years, the university has made significant strides in diversifying what was once an extremely homogenous campus community.
From its establishment in the late 1870s as an agricultural and mechanical college until the 1960s, admission to Texas A&M was restricted to White male students who were required to participate in military training. Today, the public land-grant university is a member of the Association of American Universities and a Tier 1 research institution. Nearly half of Texas A&M's students are women and 36 percent are from underrepresented ethnic or racial backgrounds. One in five undergraduate students is the first person in their family to attend college.
Texas A&M has woven diversity, equity, and inclusion (DEI) into its institutional mission, implementing multiple initiatives and programs to support its students, faculty, and staff as well as promoting awareness and advance research on DEI in higher education. With a university as large as Texas A&M, this means incorporating accountability and transparency at every level so that all members of the campus community are responsible for DEI work.
Accountability, Climate, Equity, and Scholarship Fellows Program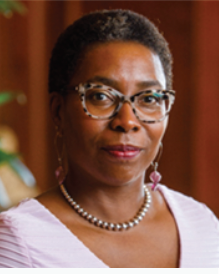 Robin Means Coleman, PhD, a national thought leader on diversity and inclusion, joined Texas A&M as vice president and associate provost for diversity in spring 2018. One of her most significant accomplishments is the creation of a hiring initiative that both increases faculty diversity and advances original DEI research.
The Accountability, Climate, Equity, and Scholarship (ACES) Fellows Program makes it possible for Texas A&M departments to hire underrepresented faculty at the beginning of their academic careers. The fellowship gives them time and support to focus on DEI related research while receiving mentoring and guidance in advancing towards tenure.
The College of Liberal Arts piloted the ACES program in the 2019-2020 academic year.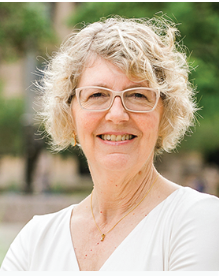 "It's an amazing opportunity to do something really new and interesting, which is to make a concerted effort to hire and mentor diverse young faculty, learn all we can from them, and help them launch their careers," says Pamela Matthews, PhD, dean of the College of Liberal Arts.
Texas A&M's Office of Diversity reviews the ACES applicants and provides all of the candidate materials to Matthews' office, which she then distributes to the appropriate academic departments. Each department reviews the candidate's credentials and reports back with their top candidate. For 2019-2020, the college approved the hiring of four fellows in the departments of anthropology, communication, English, and sociology.
The college is currently in the selection process for a new round of ACES fellows to start in fall 2020. The plan is to hire four individuals for liberal arts departments that do not already have an ACES fellow on staff so that these diverse scholars are represented throughout the college, Matthews says.
Departments requesting to hire an ACES fellow must present a "robust and serious mentoring plan" to demonstrate to the college that they will "make that person feel welcome and help them succeed professionally," she says.
The college also fosters a mentoring relationship with these scholars and supports their bond as a cohort. A key component of the program is letting the fellows know that there is a large network of people they can turn to for guidance on both a formal and informal level, says Matthews.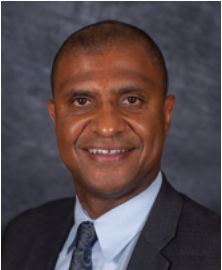 ACES is designed to scale up and will be extended to the Texas A&M College for Education and Human Development for the coming academic year. The college is currently in the interview process for potential hires and is looking for those whose research "speaks to the mission and DEI values that Texas A&M espouses," explains John Singer, PhD, associate dean for diversity and inclusion and associate professor in the department of health and kinesiology.
"We're looking for people who show great promise and who are doing the work that doesn't necessarily speak to the status quo, that really pushes the envelope," he says.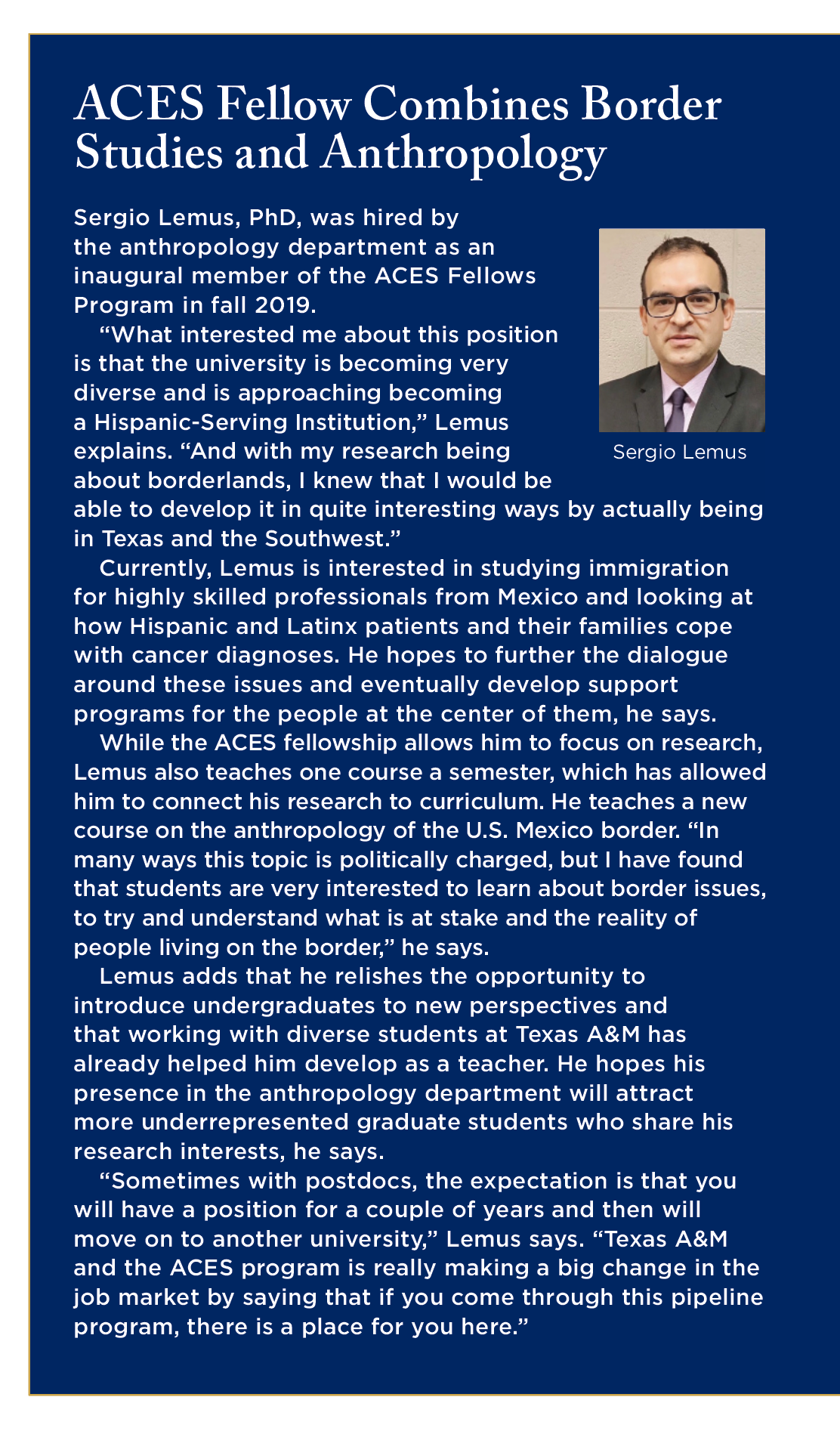 Singer gives the example of a recent ACES applicant who conducts participatory action research to understand the educational experiences of undocumented students. This approach invites the subjects to take part in developing research questions, collecting and analyzing data, and more. It is nontraditional, labor intensive, and time consuming, he says.
It is "vitally necessary for a place like Texas A&M" to support underrepresented scholars who are conducting this type of innovate DEI work, Singer says. Programs such as ACES "have the potential to help transform the campus community" by reshaping pedagogical practices, departmental policies, the recruitment of diverse students, and more.
The Office for Diversity plans to continue expanding ACES to other colleges and departments in coming years.
President's Council on Climate and Diversity
Ensuring that DEI values are put into action at a school the size of Texas A&M requires accountability on multiple levels. This is maintained through a reporting process that Jennifer Reyes, PhD, director for assessment and diversity initiatives, describes as "ambitious and comprehensive." All campus units are expected to produce annual Diversity Plan Accountability progress reports detailing how each college, division, and administrative unit is working to advance the university's DEI goals.
"This work must be integrated in every department and program. If change is going to happen, it has to happen all through an institution, not just at a higher level," Reyes says.
These accountability reports are turned over to the President's Council on Climate and Diversity (PCCD), which represents every segment of the Texas A&M community — including students, alumni, and community leaders such as the president of the local chapter of the NAACP.
It's a big responsibility, says Reyes, because the council must read and score nearly 30 reports. Each unit is assessed on general factors, such as whether and how it uses data to advance diversity, inclusion, and equity efforts, as well as its own strategic goals.
"Because of our size and the diversity of our disciplines, the Office for Diversity doesn't give the colleges and units measures for success — we encourage them to develop their own," explains Reyes. "Each discipline has unique challenges when it comes to demographics and representation, and I think part of the success of our diversity plan is that the colleges and administrative units have quite a bit of responsibility to address the unique challenges in their disciplines and communities."
After reviewing the accountability reports, the PCCD identifies challenges and successes and makes recommendations for improvement. The council has previously advised departmental and unit leadership to:
● Encourage the gathering of data from peer institutions
● Focus on strategically changing unit culture
● Expand understanding of employee equity beyond salary
● Enhance staff and supervisor skill sets.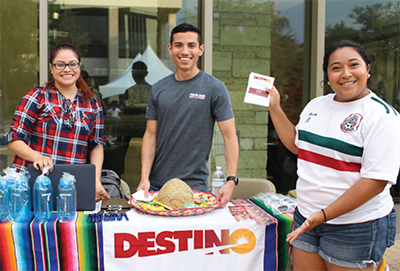 In addition to the reports, unit and departmental leaders present their DEI progress and strategies to the PCCD and campus leadership during dedicated meetings. Vice President and Associate Provost for Diversity Robin Means Coleman, President Michael K. Young, and Provost Carol A. Fierke attend these daylong events, which also help inform the State of Diversity reports produced by the Office for Diversity every three to four years.
"All of the deans and vice presidents present summaries and lessons learned from their accountability reports," Reyes explains. "It's a noteworthy commitment to diversity and inclusion to have university leadership in one room, talking about diversity and inclusion progress and challenges."
Getting many different departments, colleges, and administrative units that are fairly autonomous to collaborate on one diversity plan is obviously difficult, Reyes says, but it also means that people from many different backgrounds are informing this work. In this sense, Texas A&M's size "is a unique challenge but also one of our greatest strengths."
"I can't say enough how grateful the Office for Diversity is that there are people in our campus and community who are willing to really engage in this work, because reviewing and scoring the reports is intense," she says of the PCCD members who volunteer their time for the council. "Year after year, they're willing to do the work and ask the right questions. None of this would be possible without that level of commitment and service to the university and to the state of Texas."
Race Identity and Social Equity Initiative
The Race Identity and Social Equity (RISE) Initiative is a multifaceted effort to support undergraduate research, promote the study of DEI in higher education, and provide a brave space for conversations on campus climate and underrepresented experiences at Texas A&M.
The initiative consists of two primary components. The RISE Fellowship program supports eight to 10 undergraduates annually who conduct research on sociocultural identity and higher education. The RISE Conference is a yearly event where these fellows and other members of the Texas A&M community present research and engage in frank discussion.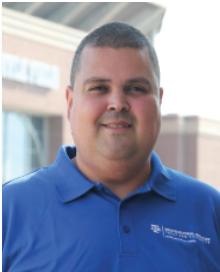 RISE is modeled after the Thomas L. Hill Iowa State Conference on Race and Ethnicity, according to Mark Dawson, a Texas A&M diversity education specialist and RISE's co-creator.
Shortly after being hired by Texas A&M in 2016, Dawson was charged with revamping its annual Diversity Summit — a daylong event that consisted of about 70 student attendees and a diversity consultant, he says. Dawson and RISE's original co-coordinator Dear Aunaetitrakul worked closely with Iowa State University to transform this small, one-day gathering to the robust, multi-layered program that it is today.
Currently, Erika Garcia, a diversity education specialist in the Department of Multicultural Services, serves as the co-coordinator of the RISE Initiative with Dawson.
Each spring, individual colleges and departments nominate high-achieving undergraduates for the RISE fellowship program. Once fellows are selected, they participate in on-campus social justice training and in May attend the National Conference on Race and Ethnicity in American Higher Education (NCORE).
The five-day event includes more than 5,000 participants from across the U.S. and can be life-changing for young scholars, says Dawson. It is also costly, with travel, lodging, and fees adding up to $1,600 to $2,000 per person, he says.
"The (academic) departments, colleges, and units are actually the ones sponsoring students to attend NCORE," says Dawson. "It's fully paid, from travel to and from the airport, airfare, lodging, food … everything is taken care of, so the students don't have to spend a penny."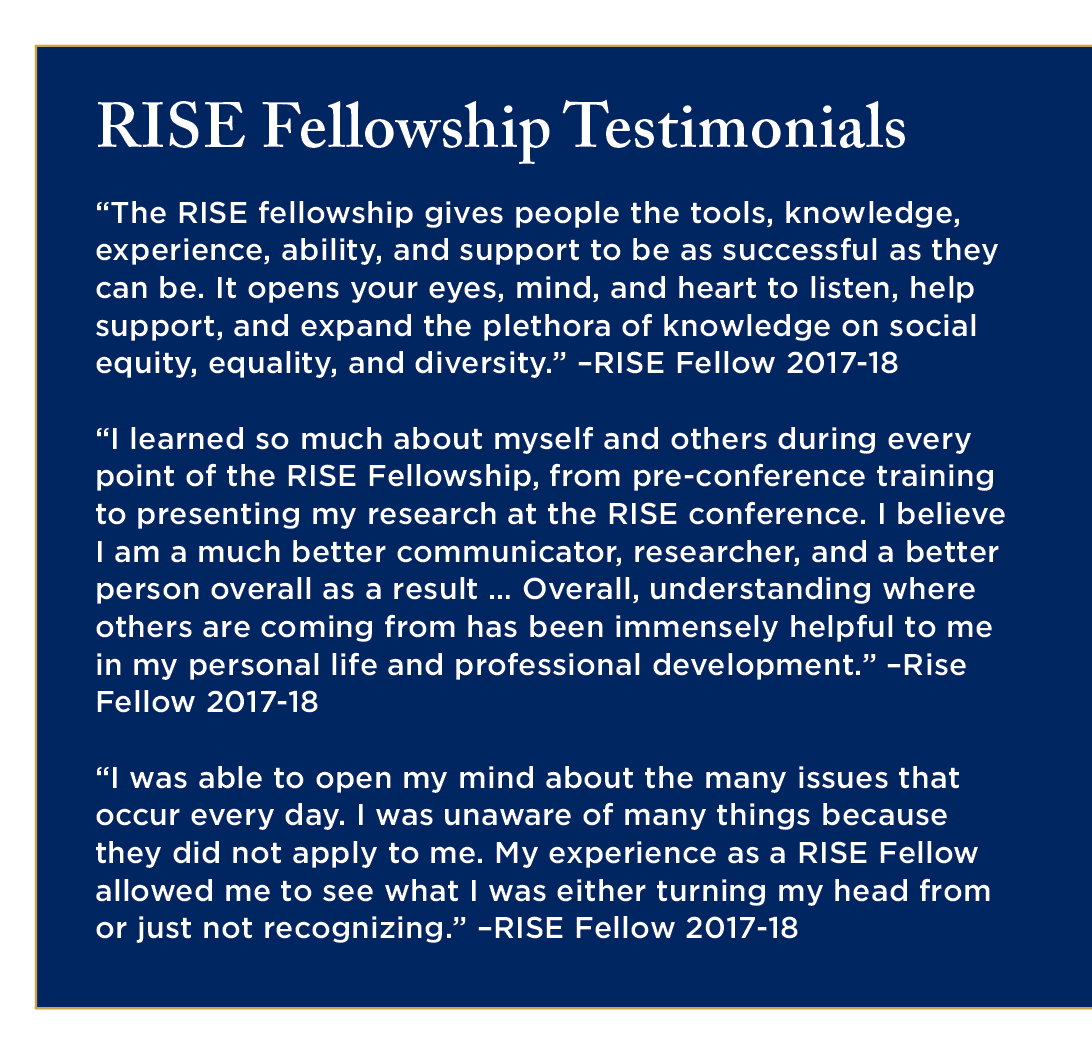 Along with program staff, a Texas A&M psychologist accompanies the students to NCORE, as the experience "can be very impactful and emotional for students who may be learning about and dealing with difficult topics for the first time," Dawson says. Dr. Iris Carrillo has served in this role since 2018 and provides self-care training and as-needed assistance to RISE fellows throughout their time in the program.
In the fall, each fellow conducts advanced DEI research by either joining a faculty research project or conducting their own project with the support of Texas A&M's Office for Diversity.
Current RISE research topics include:
● How to increase the number of Black community college students who transfer to the Texas A&M College of Education and Human Development
● How the angry Black woman stereotype affects Texas A&M student experiences
● How politics and current events affect Muslim American engagement with higher education
● How to address burnout for DEI professionals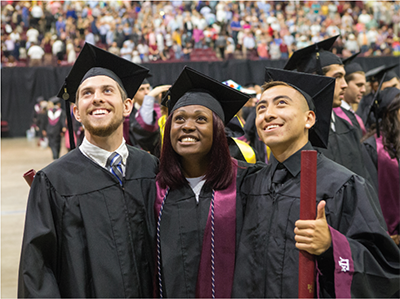 The fellows present this research and participate in panel discussions on topics related to DEI at Texas A&M each spring at the RISE Conference. Faculty, staff, and other students present research, exhibit innovative DEI programs and initiatives, host discussions, and lead workshops at the event, which is strictly for the Texas A&M community. The conference is a time to reflect on challenges, listen to underrepresented perspectives, and learn about the DEI work being done across campus, says Dawson.
"A lot of discussion at the RISE conference just focuses on the experiences of students on our campus, how to be aware of what's going on, and how to address things such as racism, microaggressions, or anti-LGBTQ sentiment," he says. "It's a brave space where we can have these discussions and consider what we can do to make things better."
Mariah Bohanon is the senior editor of INSIGHT Into Diversity. Texas A&M University is a 2019 Diversity Champion and a 2019 Higher Education Excellence in Diversity (HEED) Award recipient. This article ran in the March 2020 issue.