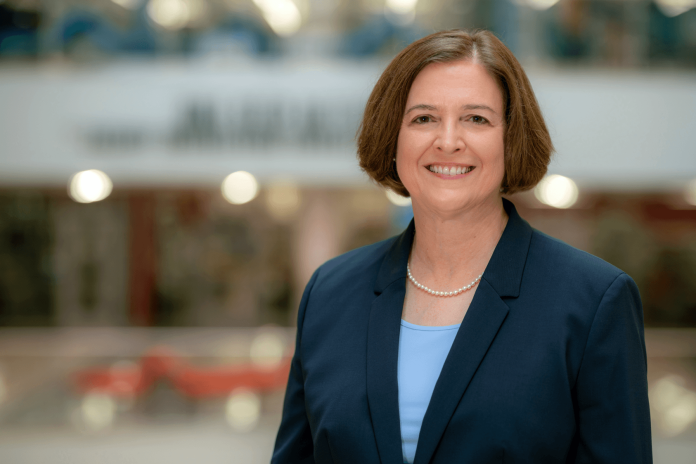 The president of Texas A&M University, M. Katherine Banks, announced her immediate retirement on Thursday following controversy over a failed hiring deal with journalism professor Kathleen McElroy.
In her resignation letter, Banks said "negative press" about the botched hiring was a distraction from the university's work.
The news comes only days after the school's faculty senate passed a resolution to create a fact-checking committee to investigate "the mishandling" of McElroy's hiring.
McElroy, a former editor for The New York Times and a Texas A&M alumna, was selected to lead the university's journalism program last month. However, her appointment was met with backlash from conservatives who questioned her research and advocacy work involving race and DEI (diversity, equity, and inclusion). As a result, university officials altered McElroy's contract from a tenured position to a one-year role, which she ultimately declined.
During the faculty senate meeting on Wednesday, Banks refuted any knowledge of changes made to McElroy's job offer, according to a Texas A&M statement. However, she took full responsibility for the flawed hiring process and called McElroy a victim of  "anti-woke" hysteria.
"I will say it has been a difficult week for Texas A&M. I'm saddened by the negative attention that we've received. It's been detrimental to our shared goals and vision," Banks said during the meeting.
José Luis Bermúdez, the interim dean of the College of Arts and Sciences, also resigned this week as a result of the dispute.
The departures come as Republican lawmakers are increasingly targeting DEI programs on college campuses. In June, Gov. Greg Abbott signed a bill banning DEI offices at Texas public higher education institutions.