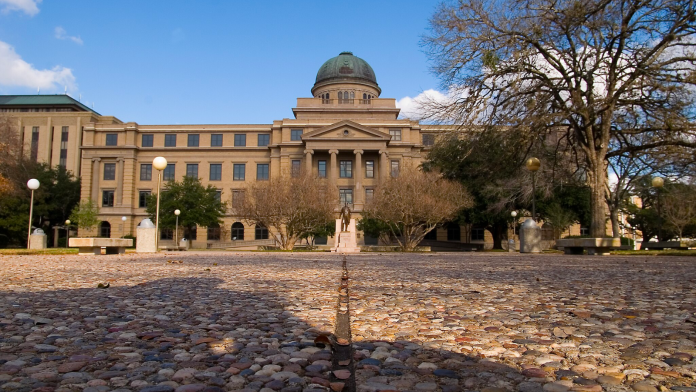 José Luis Bermúdez, the interim dean of Texas A&M University's College of Arts and Sciences, resigned on Monday after the university backtracked on its hiring deal with renowned journalism professor Kathleen O. McElroy, who faced conservative backlash for her work regarding race and diversity.
"I feel in the light of controversy surrounding recent communications with Dr. Kathleen McElroy that this is the best thing that I can do to preserve the great things that we have achieved over the last year in creating the College of Arts and Sciences at Texas A&M," Bermúdez said in a statement. "My continuation in this role would be a needless distraction as you all continue the work that we have begun."
The university announced last month that it had hired McElroy, a journalism professor at The University of Texas at Austin with two decades of experience at The New York Times, to oversee its new journalism major. At the time of her hiring, Bermúdez had described McElroy as "the perfect fit" for the position.
McElroy told The Texas Tribune that her appointment quickly became entangled in "DEI [diversity, equity, and inclusion] hysteria" that Bermúdez was unable to protect her from after conservative Texas A&M system constituents voiced concerns over her DEI work. According to McElroy, university officials began renegotiating her contract, ultimately offering a one-year, at-will position, which she turned down.
"I feel damaged by this entire process," she told the Tribune. "I'm being judged by race, maybe gender. And I don't think other folks would face the same bars or challenges. And it seems that my being an Aggie, wanting to lead an Aggie program to what I thought would be prosperity, wasn't enough."
Faculty members and civil rights groups have condemned the university's actions toward McElroy, saying outside influence and criticism against DEI shouldn't affect the hiring process.
"This targeted attack on a highly regarded Black professor has shown the hand of how outspoken anti-DEI sentiments can discriminatorily infringe professional hiring procedures under the guise of meritocracy," the Texas Legislative Black Caucus wrote in a statement.