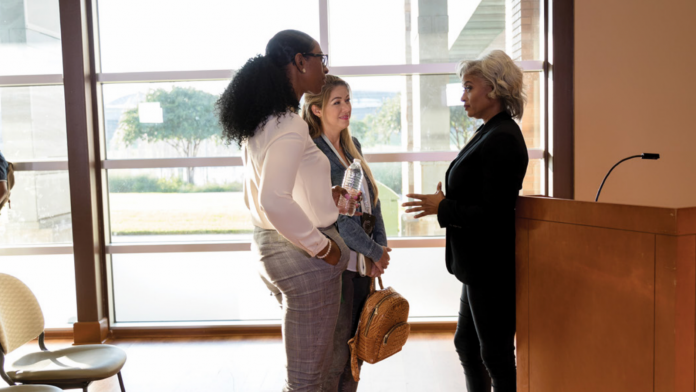 As conservative lawmakers across the U.S. fight for anti-tenure legislation, faculty worry about the future of academic expression.
In recent months, concerns over academic expression have led conservative lawmakers and state officials to propose policies that would decrease the already dwindling number of U.S. academics who receive tenure. Many of these proposed changes stem from right-wing policymakers who have expressed opposition to professors who teach about race, social justice, and other diversity-related topics.
Most recently, nearly two dozen Republican state lawmakers in South Carolina filed a bill in November titled the "Cancelling Professor Tenure Act" that would prohibit public colleges and universities from granting tenure to employees hired after December 31, 2022. If passed, the bill would only allow for higher education institutions to grant five-year employment contracts and mandate that current tenured faculty teach additional courses during the spring and fall terms.
The American Association of University Professors (AAUP) has denounced such legislation, saying the longstanding practice of tenure is essential to higher education because it serves as a safeguard for academic freedom. The practice allows faculty who specialize in controversial topics such as critical race theory, gender studies, and political science to conduct research and educate students without the fear of retaliation from people or entities with opposing political agendas.
In one of the most notorious examples of the new movement against academic tenure, the University System of Georgia (USG) Board of Regents unanimously approved a policy in October that permits the termination of tenured professors without faculty oversight. The controversial policy is the first-of-its-kind to be implemented in the U.S. The American Federation of  Teachers (AFT) condemned the move, calling it an "attack" and saying the board of regents "deliberately unhinged due process from post-tenure review and placed academic freedom in grave peril."
The USG Board of Regents declined to comment for this story, citing a previously released statement on its decision. In October, a spokesperson for the board announced that "[t]he goal of the changes they recommended is to support career development for all faculty as well as ensure accountability and continued strong performance from faculty members after they have achieved tenure." 
Augusta University, the Georgia Institute of Technology, and the University of Georgia also declined to comment for this story. Georgia Southern University and the Georgia College and State University did not respond to INSIGHT's requests for comment. 
South Carolina and USG are, however, far from alone. Republican lawmakers in Iowa, Missouri, and Wisconsin have unsuccessfully proposed laws to eliminate academic tenure, claiming that the practice does not protect students' free speech. Individual faculty members have become targets for these legislators. In 2021, Iowa Republican Rep. Steven Holt used Chloe Clark, a professor at the University of Iowa, as an example in his campaign to eliminate tenure. Clark had instructed students in a course syllabus to not argue against "basic human rights" on topics such as abortion, gay marriage, or Black Lives Matter. After a public outcry about the directive, Clark apologized and revised her syllabus.
Although Clark is not tenured, Holt declared that she and other academics use the protection of tenure to violate students' right to free speech when he pushed for a bill that would have eradicated the practice at Iowa's public colleges and universities.
Schools that enact anti-tenure policies or weaken guidelines will experience an exodus of faculty. They will also have difficulty hiring qualified educators, because job candidates will avoid schools that evaluate performance based on personal politics rather than scholarly expertise.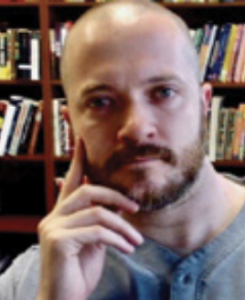 Despite these claims, most academics do not have the security of tenure. Only one in five professors earns this status, according to AAUP. Such positions have been on the decline for decades as colleges rely more heavily on cost-effective instructors and graduate assistants to teach courses. Underrepresented professors are even less likely to be granted tenure and are often assumed to specialize in the very subjects — race, class, and gender.— that face the greatest opposition from conservative policymakers. This assumption leads to underrepresented academics being put under even more of a microscope than their White colleagues, says James Thomas, PhD, a tenured associate professor of sociology at the University of Mississippi (U of M) who teaches on race, ethnicity, and social stratification.
Thomas became the subject of public scrutiny in 2018 for a tweet that encouraged interrupting lawmakers while they were dining in public to protest Brett Kavanaugh's nomination to the Supreme Court. The post was condemned by public officials, including Republican Gov. Phil Bryant, with some calling for Thomas' termination. Despite the criticism, U of M nominated Thomas for tenure in 2019, and the board of trustees stated that the university's support of academic freedom was a factor in its decision to approve the controversial nomination.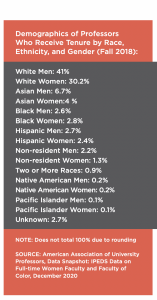 The Mississippi Institution of Higher Learning (IHL) issued a statement saying that Thomas' tenure was granted "with dissent," a move unprecedented in the state's history. "They wanted people to know that it was contentious, and that some people felt that I shouldn't get it," he explains.
In 2020, Thomas' tenure status again came under attack when Republican State Auditor Shad White accused him of violating the state's no-strike law for participating in #ScholarStrike, a national demonstration by educators and students against racial violence. In addition to pushing for U of M to revoke his tenure status, White has called for an investigation into Thomas and a $2,000 fine. The Mississippi Center for Justice, a nonprofit law firm, has filed an anti-defamation lawsuit against White on Thomas' behalf. 
Thomas says schools that enact anti-tenure policies or weaken guidelines will experience an exodus of faculty. They will also have difficulty hiring qualified educators, because job candidates will avoid schools that evaluate performance based on personal politics rather than scholarly expertise, he warns.  
"There's a direct link to strong tenure systems and the quality of higher education," Thomas says. "When you see the erosion of tenure and the protections around academic freedom, increasingly what that's going to mean is people are going to feel less confident about teaching certain things in the classroom for fear of repercussions."
To better assist and retain senior faculty members in this time of uncertainty, Thomas says institutions should be outspoken in their support for the tenure system and raise awareness of why the system exists.
"[Eradicating tenure] is in violation of all of our core principles," he explains. "We need to educate the public about the importance of shared governance and the importance of academic freedom."●
Mariah Stewart is a senior staff writer for INSIGHT Into Diversity. 
This article was published in our March 2022 issue.