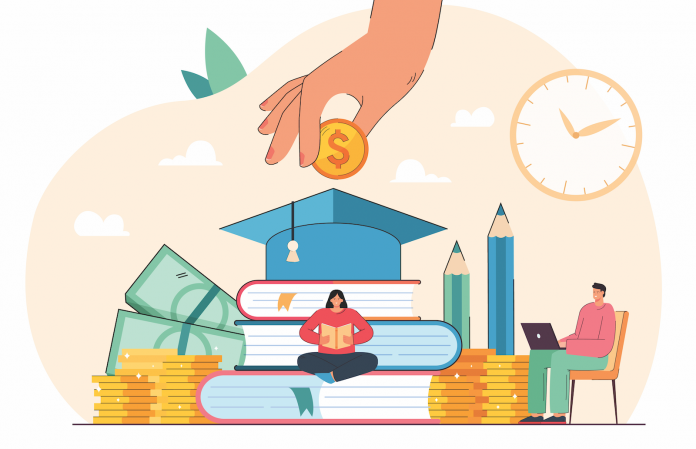 Over the past year, a wave of higher education institutions and state governments have worked to reduce the cost of college for Indigenous students. These tuition relief efforts come at a critical time for thousands of Native American students who struggle to reach graduation primarily due to severe financial constraints. 
A recent study* shows that just 36 percent of Indigenous students who enrolled in a four-year institution in 2014 completed their degrees within six years, significantly less than the 60 percent completion rate among all other students. Students who participated in the study cited economic limitations as their main reason for not completing their degree.
Portland State University
Although the funding initiatives vary on specific details, most aim to assist Native American students living in a particular state or who belong to federally recognized tribes in a certain region. Unique among these efforts is a tuition discount program at Portland State University (PSU), which offers in-state tuition rates to Indigenous students from across the country who are members of any of the 574 federally recognized tribes. 
PSU announced the program in July as an expansion of its prior commitment to eliminate tuition for in-state Native American students. 
PSU officials estimate that those who are eligible will save nearly $19,000 each year they enroll. Although they would still have to pay in-state tuition, the program provides an opportunity for many Native Americans to seek an affordable higher education beyond their home states, which is often unrealistic for economically disadvantaged students, says Tania Sanchez, associate director of multicultural recruitment and outreach at PSU.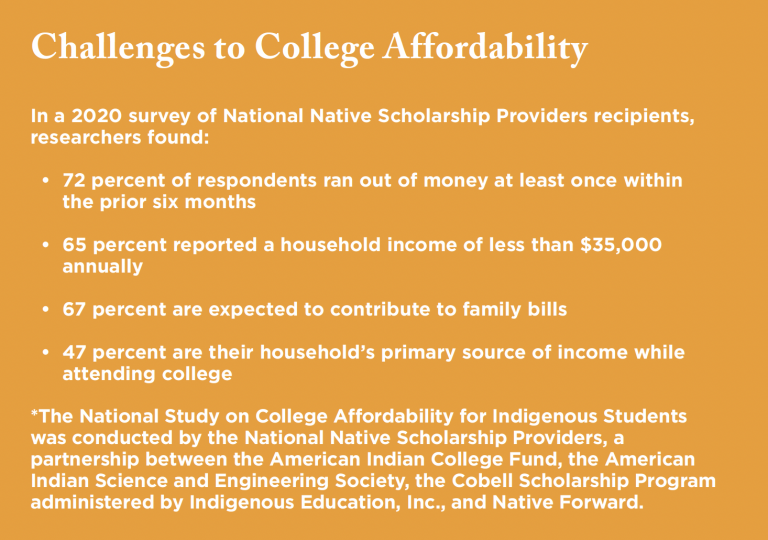 "This makes it more feasible for [Indigenous students] to go to a university out of state and not have to worry about paying two to three times the amount that resident students are paying," she says. "It gives students the opportunity to see themselves elsewhere."
By making tuition more affordable for Indigenous out-of-state students, PSU hopes the university's student demographics will become more reflective of the state's population. As of the 2021-2022 academic year, 1.1 percent of PSU's more than 23,000 students identified as Native American. Through the tuition discount and on-campus efforts such as mentorship programs, financial aid resources, and the Native American Student and Community Center, PSU hopes to match or exceed Oregon's Indigenous population of 3 percent.
"This initiative alone is not the full solution, but it at least opens up the door for that conversation and to be able to connect them with other programs that we have on campus, including resources and scholarships, and with other community organizations," Sanchez says.
University of Arizona
In late June, the University of Arizona's (UArizona) flagship campus in Tucson launched the Arizona Native Scholars Grant program, which fully covers tuition and fees for full-time undergraduate students who belong to any of the state's 22 federally recognized tribes. Along with increasing enrollment numbers of Indigenous students, UArizona hopes the program will help to retain existing students.
"Our goal is to not only help more students access higher education … we're also focused on graduation and retention," says Kasey Urquidez, EdD, vice president of enrollment management and dean of undergraduate admissions at UArizona. "Helping those students have the finances to be able to focus on their academics was critical in our decision-making."
The program provides gap funding to cover leftover costs after grants and scholarships have been applied to tuition, so funding will differ from student to student. UArizona will not count tribal aid toward tuition costs, allowing those funds to be used for food, housing, and other associated costs, says Urquidez. Additionally, the program is available to out-of-state students who are registered members of tribes whose lands reside in multiple states adjacent to Arizona, such as the Navajo Nation, which also has land in New Mexico and Utah.
The program is available only to undergraduate on-campus students, but the university hopes to include graduate and online students as well as those enrolled at other UArizona campuses in the future.
Along with PSU and UArizona, the University of California system and the University of Utah have announced tuition waivers for Indigenous students. 
In addition, a handful of states, including Colorado and Oregon, have enacted laws that eliminate tuition and fees for in-state Native American students attending public institutions. 
The efforts by some state legislatures to make college more affordable are vitally important because they can create a domino effect with other nearby states and colleges and universities, says Sanchez.
"It sets an example and a precedent," she says. "Once something like this is implemented, it becomes a lot harder to take away and there is an expectation. It allows other states to realize that initiatives like this can happen, and it also influences and inspires a lot of higher education institutions and nonprofits to follow suit."●
Erik Cliburn is a senior staff writer for INSIGHT Into Diversity. 
This article was published in our October 2022 issue.