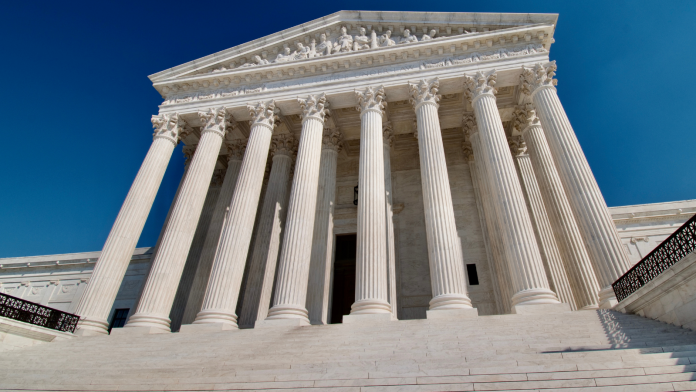 The U.S. Supreme Court will determine the outcome of President Joe Biden's plan to forgive up to $20,000 in student debt for millions of borrowers. 
The high court will hear oral arguments in February to determine whether the policy can be implemented. Until the court's decision is reached, the forgiveness plan is on hold due to an injunction imposed by a federal district judge in Texas, stemming from a case that argues Biden overreached executive authority by implementing the forgiveness program without Congressional approval. Given the Supreme Court's recent track record of conservative rulings, many legal experts expect the plan to be struck down.
In the meantime, the U.S. Department of Education has extended the moratorium on student loan payments. Payments will resume 60 days after litigation involving the policy is resolved or after the program is implemented. If neither of the prerequisites is met by June 30, 2023, payments will resume after an additional 60-day period.
"Callous efforts to block student debt relief in the courts have caused tremendous financial uncertainty for millions of borrowers who cannot set their family budgets or even plan for the holidays without a clear picture of their student debt obligations, and it's just plain wrong," U.S. Secretary of Education Miguel Cardona said in a news release. "I want borrowers to know that the Biden-Harris Administration has their backs and we're as committed as ever to fighting to deliver essential student debt relief to tens of millions of Americans. We're extending the payment pause because it would be deeply unfair to ask borrowers to pay a debt that they wouldn't have to pay, were it not for the baseless lawsuits brought by Republican officials and special interests."