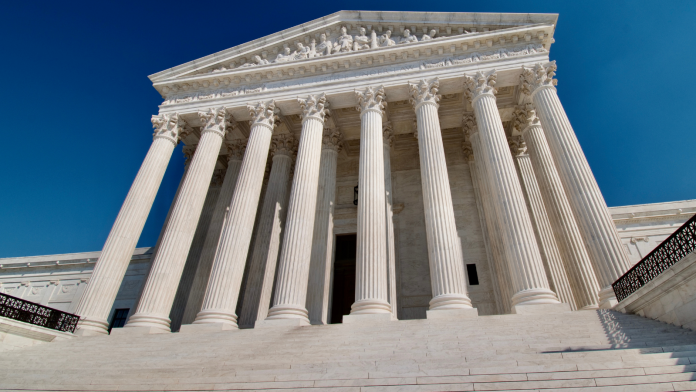 Yeshiva University, a private Orthodox Jewish university in New York, must recognize an LGBTQ+ club, reversing course from an earlier ruling from Justice Sonia Sotomayor last week.
In a 5-4 vote, the Supreme Court said the school is required to comply with a recent New York state trial court ruling, which found that Yeshiva was covered under the New York City Human Rights Law. The law bars discrimination based on sexual orientation, and therefore the school must recognize the "Pride Alliance" club, The Washington Post reports.
Last week, Sotomayor blocked the lower court order requiring the school to recognize the club, CNN says, granting the university temporary reprieve. However, on Wednesday, a majority of Supreme Court justices said it was too soon for the high court to get involved.
"The application is denied because it appears that applicants have at least two further avenues for expedited or interim state court relief," the court said.
Previously in papers filed with the Supreme Court, the university argued against the lower court's decision. "As a deeply religious Jewish university, Yeshiva cannot comply with that order because doing so would violate its sincere religious beliefs about how to form its undergraduate students in Torah values," the university stated in the filing.
Attorneys for the Becket Fund for Religious Liberty representing Yeshiva argued that the lower court's order is an "unprecedented" intrusion into the university's religious beliefs and a violation of its First Amendment rights.
The Supreme Court has been receptive to religious freedom claims in recent years. Conservatives, who hold a 6-3 majority, struck down a Maine program prohibiting state funds from being spent at religious schools and also ruled a high school football coach in Washington state has the right to pray on the field after games, the Associated Press reports.