During a global pandemic, supplier diversity at colleges and universities may have become an afterthought. This is a strategy used by companies to procure products and services from small and minority-owned businesses. These businesses contribute to local economies, yet their value oftentimes goes unrecognized.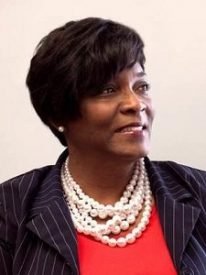 Colleges spend millions of dollars on goods and services annually. However, the current financial focus in higher education is on revenue losses and budget cuts, reopening campuses, keeping faculty and staff employed amid government policy changes, and more. This is having a dramatic effect on suppliers, especially those who are underrepresented.
Colleges and universities generally include social responsibility, equity, and justice in their mission statements, including adopting and maintaining supplier diversity initiatives.  However, the institutional mission has not waned and looms larger than ever, especially in the midst of a pandemic.  
Research indicates that while these influences are important to a supplier diversity initiative, none are individually sufficient. Organizational understanding of this diversity is critical to the extent to which a supplier diversity program is implemented. The experience of personnel leading these programs, along with visibility in the business community, also affect the organization's success. Cultural and political norms, likewise, can influence program outcomes.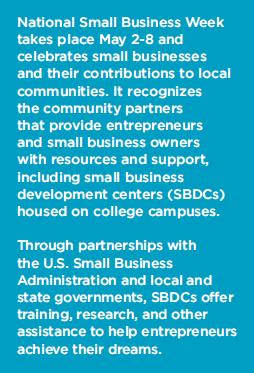 Colleges and universities, businesses and corporations, and community and government organizations are all stakeholders in higher education procurement. Each has a role to play in making supplier diversity viable. Their relationships increase the chances of success for such programs. During a pandemic fueled with competing financial interests, these relationships are crucial for non-mandated supplier diversity initiatives. 
Incorporating supplier diversity objectives is a great way to demonstrate your institution's commitment to diversity and inclusion. Supporting small and minority-owned businesses, regardless of an owner's race, ethnicity, gender, disability, veteran status, or other potential discriminating factor benefits everyone. Making this support part of an inclusive business development continuum helps economic growth.
Select leaders in supplier diversity have noted that colleges and universities tend to give precedent to student and employee diversity and inclusion initiatives; therefore, some leaders in the higher education consider supplier diversity to be the "third leg" of diversity. 
Throughout U.S. history, there has been a push for small and minority business participation to have access to procurement and purchasing in companies and government. It can be argued that once these businesses began expecting equal treatment, differences in the ideals of a free enterprise system unfolded. 
Yet, despite philosophical underpinnings that changed leadership accountability, success in supplier diversity has been built on community engagement rather than state mandates or external drivers, according to Larry Ellis, former head of supplier diversity at University of Florida (UF). He says that at UF, it became a moral duty to support any business willing to provide products and that could compete with transparency. Faylene Welcome, head of UF supplier diversity after Ellis, adds that, "Goodwill in the community, from small and minority businesses, corporations, and government agencies enhanced donor and recruitment efforts for UF." Supplier diversity became an award-winning part of UF's mission. 
Despite COVID-19 and other challenges, supplier diversity must be a strategic focus. Its benefits extend beyond the traditional goals of teaching, research, and service. 
This diversity should have a promising future in higher education. Interactions between minority businesses and procurement officials that are usually based on a legal focus can be successful when administered within a framework of opportunity for the betterment of the institution.
Cheryl Seals Gonzalez, EdD, is the chief diversity officer of Hillsborough Community College in Tampa, Florida. She is also a member of the INSIGHT Into Diversity Editorial Board.