Lack of workforce diversity is an acknowledged problem across nearly all medical disciplines, but a team of researchers recently took a deep dive into physician assistant (PA) training programs. They analyzed individual program outcomes to see which are the most successful in producing diverse graduates and to determine best practices to share across the field.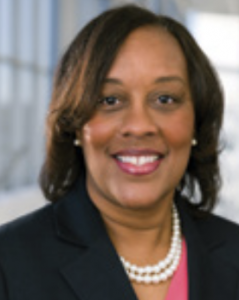 "Our main goal is to try and create a health care workforce that resembles the growing demographics of the United States," says Carolyn Bradley-Guidry, DrPH, co-author of the studies, interim associate dean for student affairs and diversity, equity, and inclusion, and associate professor at the University of Texas Southwestern Medical Center School of Health Professions.
The study, titled "An Assessment of Physician Assistant Student Diversity in the United States: A Snapshot for the Healthcare Workforce," involved combing through data from the Integrated Postsecondary Education Data System to examine the number and proportion of diverse graduates from 139 PA programs nationwide.
The data showed that among more than 34,000 PA graduates, 6.4 percent were Hispanic, and less than 4 percent were from an underrepresented racial or ethnic group. Furthermore, just over half of Hispanic and underrepresented graduates came from about 30 percent of the programs classified as top-performing.
U.S. Census Divisions
To accurately account for regional demographics, Bradley-Guidry and her team grouped PA programs using the nine different U.S. census divisions. Programs are then able to compare their rankings with other schools in their division, rather than one in an area with more racial diversity.
Some programs intentionally strive to improve diversity, the study shows. However, the results provide empirical evidence that, overall, PA programs have not been able to attain the level of diversity necessary to significantly impact the workforce, says Bradley-Guidry.
Common Patterns

 

of Top Performers
Bradley-Guidry and her team also recently completed a follow-up study featuring qualitative interviews with top-performing programs to identify successful strategies in recruiting, retaining, and graduating diverse students.
Those include ensuring that diversity is part of the school's overarching mission statement; continuously striving to improve program outcomes; significant efforts to engage in diverse community outreach and pathway programs; dedication to student retention and support; and commitment to incorporating diversity and inclusion topics — such as social determinants of health and health disparities — into the curriculum.
"We want our providers, irrespective of race and ethnicity, to care for all populations and have that empathy, compassion, and understanding so they can communicate across differences to improve health outcomes," says Bradley-Guidry.
She also recommends that programs actively work to involve faculty, staff, and alumni to support an inclusive culture, establish a holistic admissions process that mitigates bias, and help students find resources such as scholarships for graduate school.
The study is expected to be published this year. The team hopes other health care fields, such as physical therapy, clinical nutrition, and occupational therapy, will replicate the recommended strategies for building diverse student populations, she says. 
To read the full study, visit bit.ly/PAdiversity.●
This article was published in our January/February 2023 issue.