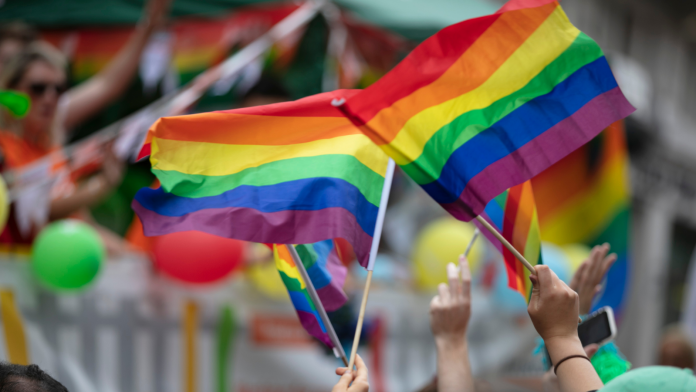 West Texas A&M University students protested Tuesday after the school's president, Walter Wendler, canceled a campus drag show for promoting "derisive, divisive, and demoralizing misogyny."
The drag show, scheduled for March 31, was intended to raise funds for The Trevor Project, a nonprofit dedicated to LGBTQ+ mental health and suicide prevention.
On Monday, Wendler sent an email to students, faculty, and staff announcing that the event would not be permitted on campus. In the email, Wendler said that drag shows "discriminate against womanhood" and compared them to blackface.
"A harmless drag show? Not possible. I will not appear to condone the diminishment of any group at the expense of impertinent gestures toward another group for any reason, even when the law of the land appears to require it," Wendler wrote.
In response, more than 50 students gathered Tuesday to protest Wendler's decision, which they say violates freedom of speech rights.
"We are protesting today for love, not hate; the letter from the university's president was uncalled for, and a disservice to all students," one student at the protest told The Amarillo Globe-News. "This is coming from a person without experience or knowledge of drag. If they just came to one show, they would see how backward their comments are. This show has been in the works for over a month, and canceling it right before the show is wrong."