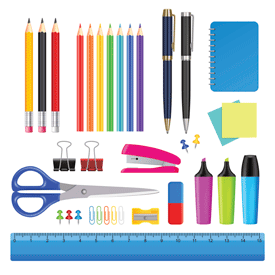 A group of students and faculty at Tufts University School of Medicine (TUSM) in Boston are working to reduce the risk of sexual abuse and exploitation among young people with intellectual disabilities.
They created a 10-week sex education course specifically designed for this population and have started teaching it at Josiah Quincy Upper School (JQUS), a public high school close to Tuft's campus.
The course "fills a lack in sex-ed for kids who are incredibly vulnerable," Laura Grubb told TuftsNow, an online news magazine published by the university. Grubb, who leads the effort, is a pediatrician at Tufts Medical Center as well as an assistant professor of pediatrics and public health and community medicine at TUSM.
NPR reports that individuals with intellectual disabilities are seven times more likely to be sexually assaulted than those without a disability. Despite this disparity, those with disabilities are often shortchanged when it comes to receiving comprehensive sex education, which has been proven to help lower rates of teen pregnancy, sexual abuse, and sexually transmitted infections. Sex education also plays a role in fostering healthier relationships among adolescents.
According to Grubb, young people with intellectual disabilities tend to be viewed as asexual, even by their parents. This is one reason they may lack the same sex-ed opportunities as their neurotypical peers.
Grubb and her team are beginning to remedy this problem with a curriculum that takes into account the unique learning needs of those with intellectual disabilities. For instance, they have created lessons for mixed gender classes that center around role playing different real-life situations, such as how to determine whether someone wants to hold hands or what to do if a friend shares an uncomfortable sexual encounter.
The TUSM team has also incorporated props to make ideas about sex more concrete. Students don't just have discussions about birth control — they physically examine condoms, IUDs, and other forms of contraception. When teaching basic hygiene, instructors distribute grab bags containing relevant items like tampons and deodorant.
Through a grant, the team has been able to further enrich the curriculum, adding multilingual materials and online content. They have also presented the curriculum to a national and international audience at the Society for Adolescent Health and Medicine.
In addition to providing much-needed educational opportunities for students with intellectual disabilities, the project has helped young physicians and medical students at TUSM develop their ability to educate and advocate for the health of underrepresented communities.