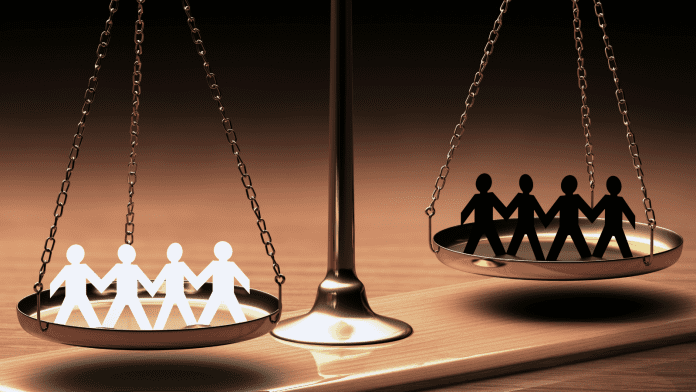 Sandra Sellers, an adjunct Georgetown University (GU) law professor, was terminated on Thursday after a leaked video captured her saying disparaging remarks about Black students during a Zoom meeting.
Sellers, who is certified by the Supreme Court of Virginia as a civil and circuit court mediator, was on a Zoom call with fellow GU law professor, David Batson -who was placed on leave- when she said the following:
"I end up having this angst every semester that a lot of my lower ones are Blacks. Happens almost every semester. And it's like, oh come on. It's some really good ones, but there are also usually some that are just plain at the bottom, it drives me crazy."
.@GeorgetownLaw negotiations Professors Sandra Sellers and David Batson being openly racist on a recorded Zoom call.

Beyond unacceptable. pic.twitter.com/q5MoWjBok8

— Hassan Ahmad (@hahmad1996) March 10, 2021
The video of Sellers was reportedly leaked by a student this week after the Zoom conversation was left accessible to students for several days, the Daily Beast reports.
In response to the video clip, the Georgetown Black Law Students Association (BLSA) called for the firing of Sellers.
"We demand nothing short of the immediate termination of Sandra Sellers as adjunct professor at Georgetown University Law Center," BSLA stated in a petition. "Not suspension. Not an investigation. The University must take swift and definitive action in the face of blatant and shameless racism."
In addition to terminating Sellers, the students also demand that the school hire more Black professors who "will be better situated to fairly assess Black students in a non-biased manner."
In a statement, Bill Treanor, dean and executive vice president of the GU Law Center, said Sellers's comments in the video were "abhorrent" and have "no place" in the GU community.
The university's Office of Institutional Diversity, Equity & Affirmative Action investigated the matter.