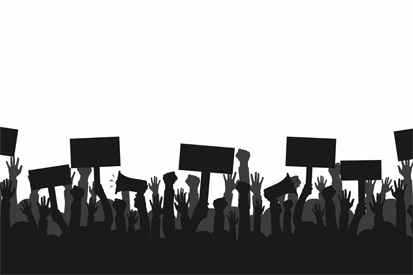 On Thursday, nearly 100 students and several faculty members at Lesley University, a private liberal arts university in Cambridge, Massachusetts, gathered to protest over alleged issues regarding on-campus housing and food quality.
The protesters claim that the university has failed to maintain student housing properly. They cited instances throughout the semester in which dorms had no heat or hot water, non-functioning washing machines, and unsanitary water caused by burst pipes and leaks, among other alleged issues.
"I don't know where the money that we're paying for tuition is going, because I don't see it in my housing and I don't see it in my food," Él Martinez, a student protester, told a local news station. "We don't want to be out here protesting… but this is the last straw. The students are fed up."
The protesters also targeted on-campus food, alleging that several students got sick after eating uncooked or spoiled food provided by the school's food contractor. A university spokesperson told the local news station that it was working to address specific issues but claimed that they were not indicative of a larger systemic problem.
"We look forward to ongoing dialogue as we continue to make progress on resolving these issues effectively and with urgency," the spokesperson told the news station.