The coronavirus pandemic and the resulting widespread unemployment have created a food shortage for millions of Americans. At the same time, farmers are experiencing a food surplus due to a mass reduction in commercial orders and supply chain disruption. A group of college students is taking on both issues through The FarmLink Project, a grassroots organization that connects farmers to food banks.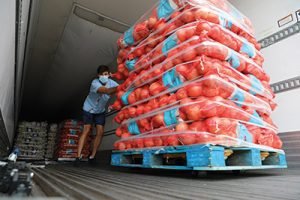 Stanford University student James Kanoff and Brown University students Aidan Reilly and Will Collier launched the project in March after learning about the massive amount of food waste occurring on farms. With the help of fellow student volunteers, the team began purchasing surplus food from farmers and delivering and donating it to food banks in areas most affected by the pandemic, such as Navajo reservations.

Food Finders, a nonprofit focused on ending hunger, serves as the project's fiscal agent and adviser, while Uber Freight assists with shipping and distribution. In addition to donations, these partner organizations make it possible for The FarmLink Project to purchase excess food and to pay farm workers and truck drivers.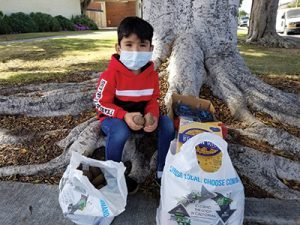 In the six months since its founding, the project has expanded nationwide and been featured on multiple national news outlets. The group hopes to continue growing its operations and to create a long-term model to address food waste on a global scale. 
Learn more about The FarmLink Project at farmlink.org.●
Lisa O'Malley is the assistant editor of INSIGHT Into Diversity. This article was published in our October 2020 issue.