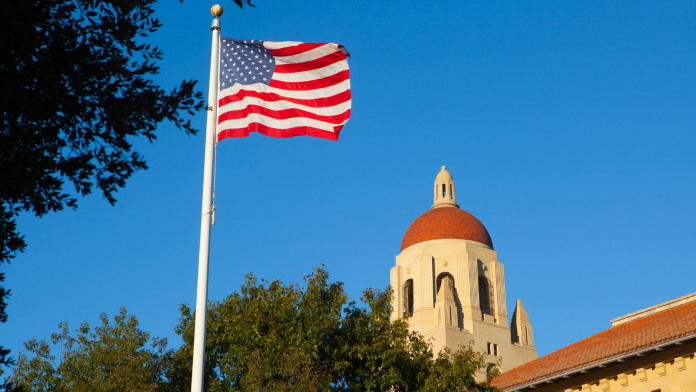 Stanford University issued an apology Wednesday after a university report revealed the school intentionally excluded Jewish students for years.
In a statement, Stanford President Marc Tessier-Lavigne confirmed the findings of a task force formed earlier this year to investigate the allegations of exclusion. The task force's report found that Stanford suppressed the admission of Jewish students during the 1950s, which it had denied doing for years.
The report points to a 1953 university memo which describes concern over the population of Jewish students being admitted. Following the memo, the report found that Sanford limited recruitment and admissions of students from two high schools in the Los Angeles area whose student bodies were 95 to 98 percent Jewish.
The report concludes that these efforts occurred under the direction of Rixford Snyder, a former admissions director who worked at Sanford from 1950-1970, as well as other members of the university administration, according to The Stanford Daily.
Tessier-Lavigne says the news is deeply troubling and must be acknowledged as part of Stanford's history.
"These actions were wrong," he says in the statement. "They were damaging. And they were unacknowledged for too long. Today, we must work to do better, not only to atone for the wrongs of the past, but to ensure the supportive and bias-free experience for members of our Jewish community that we seek for all members of our Stanford community."
Stanford's Jewish Student Association applauded the statement but also emphasized the need for action from the university.
"This is just one important part of recognizing all types of diversity, including religious minorities," Sophia Danielpour, co-president of the student group, told NPR. She added that the impact of these actions can reverberate for years.
The report also makes recommendations as to how Stanford can enhance Jewish life on campus today. Examples of these recommendations include establishing an ongoing advisory committee, providing education and training to address issues of potential bias, enforcing the 2019 Associated Students of Stanford University resolution to combat anti-Semitism on campus, and reworking the school calendar to allow for the celebration of Jewish High Holidays.