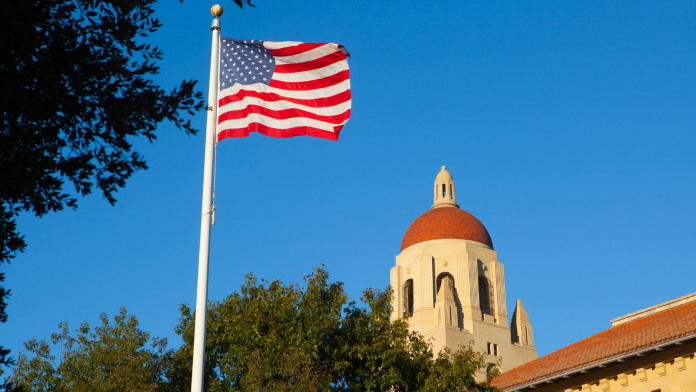 Stanford University launched a hate crime investigation this week after a noose was reportedly found hanging in a tree near a student residence hall on campus.
The noose, which the university police seized as evidence, was found Sunday night outside of Branner Hall, an undergraduate dormitory. The incident marks the second time a noose was reported on campus since November and the third time in four years, university officials stated. 
"We cannot state strongly enough that a noose is a reprehensible symbol of anti-Black racism and violence that will not be tolerated on our campus. As a community, we must stand united against such conduct and those who perpetrate it," Susie Brubaker-Cole, vice provost for student affairs, and Patrick Dunkley, vice provost for institutional equity, access, and community, wrote in a statement to The Stanford Daily student newspaper.
As part of their investigation, campus police are interviewing students, maintenance workers, and other staff to determine the culprit and the exact time the noose was hung in the tree.
In their statement, Brubaker-Cole and Dunkley said that the university is developing an outreach plan to assist those affected by the racist incidents.
"We… are working to support directly impacted students, faculty, and staff," the vice provosts wrote. "We are sharing this message with the full university community so that everyone is informed and we can move forward as one committed to ending anti-Black racism."