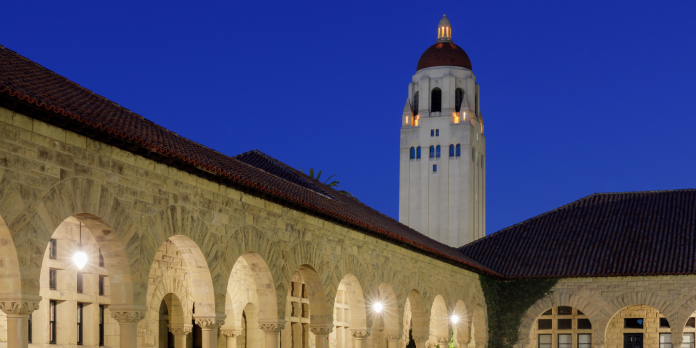 Stanford University officials announced an investigation this week after multiple swastikas and an image of Hitler were found on a student's door Saturday.
The antisemitic imagery was attached to a whiteboard on the door of a student's room in the Florence Moore Hall dormitory, according to a university letter to students. Stanford's Department of Public Safety is investigating the incident as a hate crime "given that a resident of the room identifies as Jewish and the location of the Nazi swastikas may have been selected to intimidate the occupant."
"We wish to be clear: Stanford wholeheartedly rejects antisemitism, racism, hatred, and associated symbols, which are reprehensible and will not be tolerated," the letter says.
The incident is the latest in a series of hate crimes that have occurred at Stanford this academic year. At least three antisemitic and racist acts of vandalism have been reported on campus since February, NPR reports. And in 2022, a noose was found hanging near a Stanford residence hall.
Stanford also made news in October when it issued an apology for its efforts to exclude Jewish students from enrolling during the 1950s.
The recent hate incidents at Stanford reflect a larger rise in antisemitism at colleges and universities. In the 2020-21 academic year, the ADL and Hillel International documented 244 antisemitic incidents, a nearly 35 percent increase from the year before.