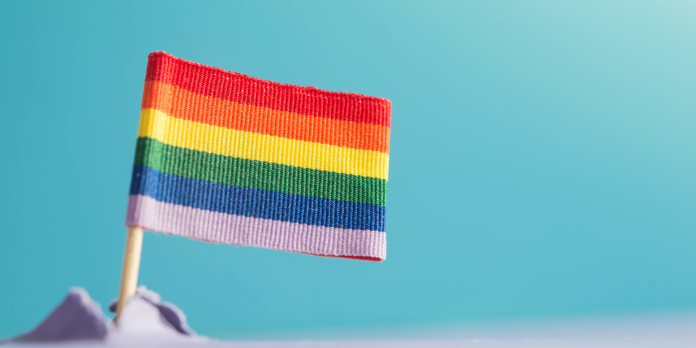 The South Dakota Board of Regents, which oversees the state's six public universities, recently voted to establish a new policy "to enhance the protection of minors" during events on college campuses.
The policy was devised in response to conservative backlash over a drag show at South Dakota State University (SDSU) billed as "kid-friendly."
The SDSU Gender and Sexualities Alliance (GSA), a student LGBTQ+ group, announced the event in November and encouraged attendees to bring money to tip the drag queen performers. The event quickly drew criticism from several state leaders, including State Rep. Jon Hansen (R), who said on Twitter that he wrote to SDSU President Barry Dunn about it being inappropriate for children.
I've had a number of very upset people asking me about the "kid friendly" drag queen dance show taking place at SDSU. Yes, they are actually inviting children to come with $1 and $5 bills to tip the drag queen dancers. Here's the correspondence I sent to the SDSU President: pic.twitter.com/2QTPrOFGeN

— Jon Hansen (@RepJonHansen) November 15, 2022
The event also led to bomb threats from right-wing activist groups targeting the GSA, reports The Daily Beast.
Pam Roberts, president of the board of regents, released a statement addressing the controversy.
"We respect the First Amendment, but none of us are happy about children being encouraged to participate in this event on a university campus," she said. She added that the board had asked university presidents to place a temporary moratorium on events sponsored by student organizations.
During a Dec. 19 meeting, the board of regents unanimously voted to introduce the minor protection policy. Though the board is still crafting a final version for the public, a press release says it will outline requirements and protocols for all campus events involving minors. Officials will also review all upcoming events minors may attend to ensure "adequate protocol and safeguards are met."
The move comes during a wave of legislation in recent months seeking to limit drag shows in multiple states, including Arkansas, Arizona, Idaho, Michigan, Missouri, Montana, Tennessee, and Texas.