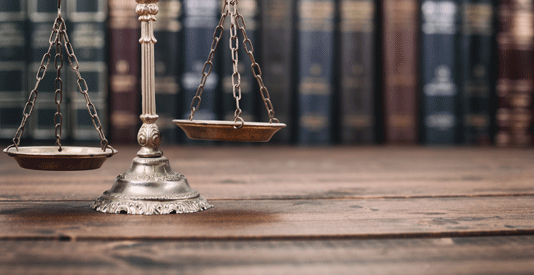 Conservative South Dakota lawmakers behind a bill to promote "intellectual diversity" have recommended eliminating diversity offices and giving preference to right-leaning job candidates, according to a letter they sent to the state's Board of Regents.
After the controversial passage of a campus free speech bill in March, the South Dakota Board of Regents is now faced with the task of holding the state's six public universities accountable for promoting "intellectual diversity."
The bill (HB 1087), or an act "to promote free speech and intellectual diversity at certain institutions of higher education," took effect on July 1. While it requires universities to submit an annual report "detailing what they did to promote intellectual diversity," specific standards for compliance remain unclear, according to The (Sioux Falls) Argus Leader.
Bill sponsor Rep. Sue Peterson and other supporters issued the letter outlining their recommendations to the board shortly before a June 26 hearing on the law's implementation. In the letter, Petersen proposes adopting "hiring practices to ensure the composition of the faculty and administration reflects a broad range of ideological viewpoints."
When questioned during the hearing about the logistics of this suggestion, Petersen said that rather than directly asking job candidates about their political leanings, hiring committees could take "the works that are submitted by the candidates" into consideration, The Rapid City Journal reported.
Peterson also suggests in the letter that viewpoint surveys for faculty and administrators could help track "progress toward intellectual diversity" over time.
Kevin Schieffer, president of the board of regents, stated in a July 19 editorial for The Brookings Register that the regents "oppose proposals that would require ideological testing during faculty hiring or promotion," and that such measures would be "destructively chilling."
"We care how teachers teach, not how they vote," Schieffer wrote.
The board will take steps "to ensure students receive a balanced presentation of ideological perspectives" and are protected from retaliation for "contrary beliefs," Schieffer wrote in the editorial. He does not elaborate, however, on how the regents plan to reach these goals or if faculty will be affected.
In addition to her hiring recommendations, Petersen takes a hardline stance on campus diversity centers in her letter.
"While beneficial programs for Native American students, and students of other diverse cultures should be preserved, the build-up of diversity offices which are used to promote social justice causes associated with the political left such as Safe Zone training, the biannual drag show, and social justice training, to name just a few, should be dismantled," she wrote.
Peterson elaborated during the June 26 hearing that taxpayers "would not want their money spent on the activities promoted by diversity offices," according to The Argus Leader.
Paul Beran, the board's executive director and CEO, disputed Peterson's assertion by arguing that diversity and inclusion programs provide the type of cultural awareness that is necessary for student success. The opportunities they offer are especially important in an ethnically homogenous state like South Dakota, he added.
Beran's statements echoed a letter from a group of 60 students encouraging the board to protect diversity and inclusion programming when deciding how to implement HB 1087. Written by student leaders at the University of South Dakota, it argues that enforcing intellectual diversity by devaluing cultural diversity is counterproductive and supports the claim that without campus diversity efforts, exposure to different cultures is "exceedingly rare" for most of the state's students.
Schieffer's editorial also supports these viewpoints and informs readers that diversity and inclusion programming are "important to the educational experience and critical for business — as attested to by the chambers of commerce and other business leaders." He also promised that the board of regents opposes cutting funding for diversity offices or any attempts to eliminate them altogether.
Schieffer also said the board welcomes feedback and suggestions when it comes to ensuring that campus diversity offices "are balanced and focused on promoting and enhancing cultural diversity, and that they are not pushing excess liberal or extreme ideological agendas. We will explore that in greater detail and issue a separate report on our findings and actions." Schieffer did not expand on specifics for these plans.
University of South Dakota diversity officials and administrators did not immediately reply to a request for comment.