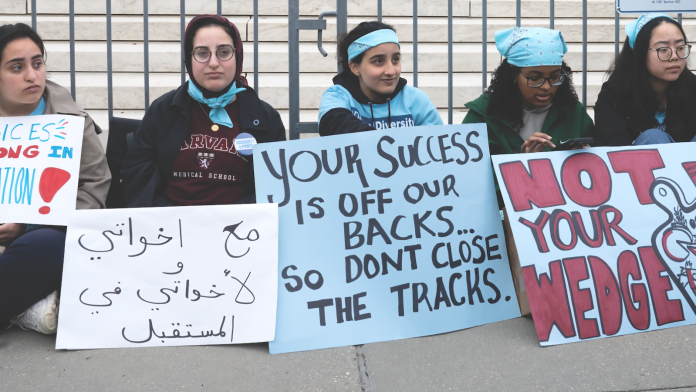 Going into 2023, the use of affirmative action in the college admissions process hangs in the balance, as the U.S. Supreme Court decides to uphold or reject its prior ruling on the matter. On October 31, the court heard oral arguments pertaining to two race-conscious admission cases brought against Harvard University and the University of North Carolina (UNC), respectively, filed by the conservative advocacy group Students for Fair Admissions (SFFA). SFFA argued that the practice of race-conscious admissions discriminates against White and Asian applicants.
Throughout the proceedings, Justices Ketanji Brown Jackson, Elena Kagan, and Sonia Sotomayor asserted that race-conscious university admissions are critical to addressing historical inequities, and the consideration of race in a student's acceptance is just one small factor among many. U.S. Solicitor General Elizabeth B. Prelogar told the justices during the Harvard case arguments disallowing the consideration of race as one factor in admissions would have "profound consequences for the nation that we are and the nation that we aspire to be." 
Jackson recused herself from the Harvard case, given her long period serving as a member of the university's board of overseers. During the oral argument in the UNC case, Jackson voiced concerns that eliminating affirmative action could lead to effective discrimination under the law.●
This article was published in our December 2022 issue.