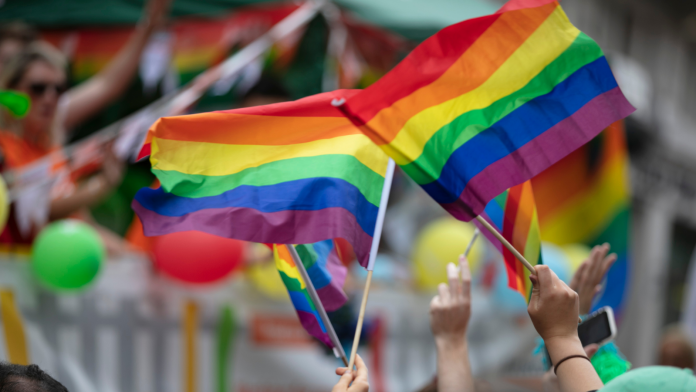 Approximately 200 students, faculty, and staff at Seattle Pacific University staged a walkout Tuesday to protest the school's reaffirmation of a hiring policy that discriminates based on sexual orientation.
"This is a student issue but this is a staff and faculty issue, they've been here holding love in their hearts for us while we were really upset yesterday, but I can't even imagine what it's like being policed by your workplace," Reena Sidhu, a student organizer at the protest, told KING 5 News.
Last week, the private Christian university's board of trustees voted down changes to the controversial policy, going against a campus work group's recommendations and ignoring a vote of no confidence by faculty.
The policy bans employees from "sexual behavior that is inconsistent with the University's understanding of Biblical standards," according to The Seattle Times. These behaviors include same-sex marriage, extramarital sex, and cohabitation before marriage.
In an official statement, the board said it chose to remain "in communion" with the Free Methodist Church USA, which has warned the university that it would lose its church status if the hiring policy was amended or repealed.
"The board acknowledges that there is disagreement among faithful Christians on the topic of sexuality and identity," the statement reads.
The board previously voted in 2021 to maintain the hiring policy after the university received backlash for allegedly denying employment to an LGBTQ instructor.