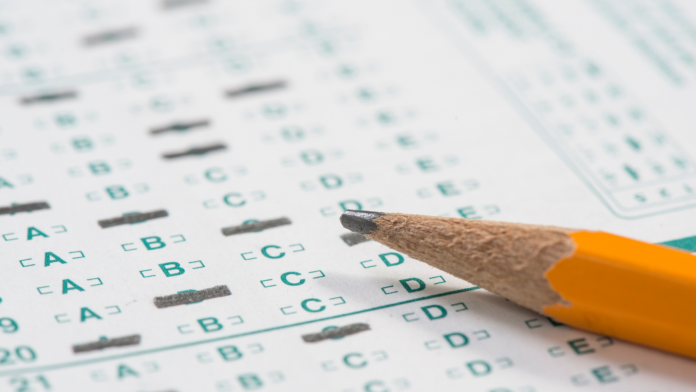 The College Board announced Tuesday that it plans to transition the SAT college admission exam to a fully digital format and shorten the test from three to two hours.
Proponents of the test say the changes will make for a more streamlined process for determining students' academic potential.
"The digital SAT will be easier to take, easier to give, and more relevant," Pricilla Rodriguez, vice president of college readiness assessments for the College Board, said in a statement. "We're not simply putting the current SAT on a digital platform – we're taking full advantage of what delivering an assessment digitally makes possible."
Meanwhile, critics of standardized testing say the tests skew in favor of privileged individuals and create extra hurdles for underrepresented students.
"Shifting an unnecessary, biased, coachable, and poorly predictive multiple-choice exam that few schools currently require from pencil-and-paper delivery to an electronic format does not magically transform it into a more accurate, fairer or valid tools for assessing college readiness," said Bob Schaeffer, the executive director of FairTest: National Center for Fair & Open Testing, in a statement.
The new changes come after significant pushback against standardized testing due to major disruptions caused by the COVID-19 pandemic. Some higher education institutions have made tests like the SAT and ACT optional, while others, like the University of California system, refuse to consider test scores in the admissions process.