San Diego State University is a 2022 INSIGHT Into Diversity Diversity Champion, one of a select group of higher education institutions that rank in the top tier of our Higher Education Excellence in Diversity (HEED) Award recipients. We invite Diversity Champions to share their success strategies and best practices as a way to inspire other colleges and universities to set a new standard for diversity, equity, inclusion, and belonging within their own campus environments.
---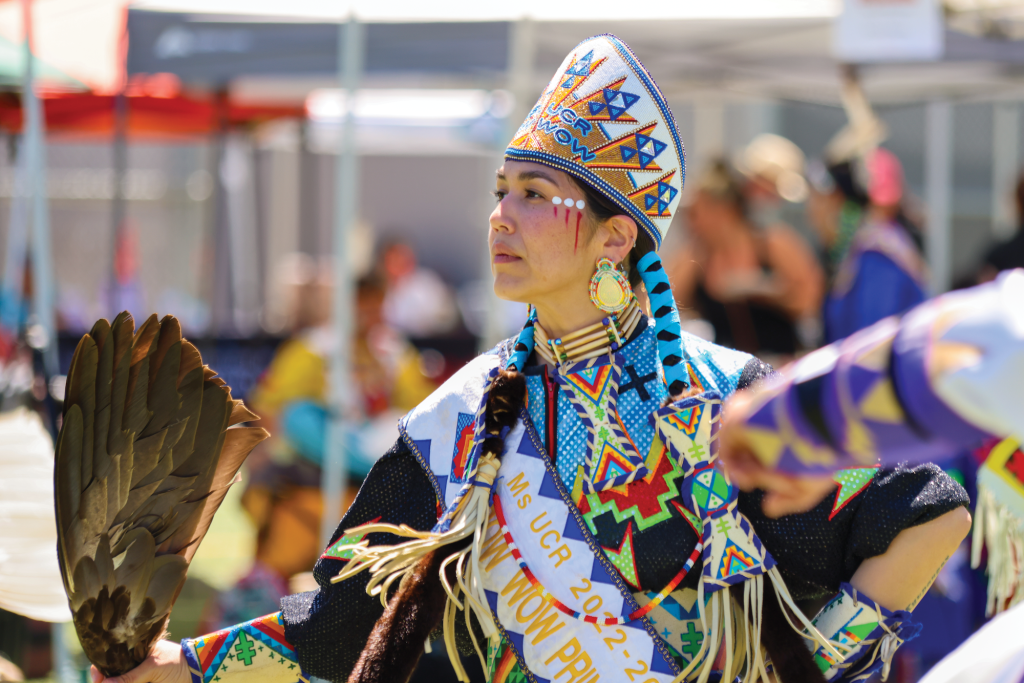 In the wake of the racial justice protests of summer 2020, following the deaths of George Floyd, Breonna Taylor, Tony McDade, Ahmaud Arbery, and countless others, institutions across the country have increased their focus on anti-racism and dismantling systemic racism. San Diego State University (SDSU) is no exception. Our commitment to education and equity goes back decades, beginning with work in ethnic studies, and includes the first women's studies program in the nation. That work has accelerated since the arrival of SDSU President Adela de la Torre in 2018. Led by the Division of Student Affairs & Campus Diversity, over 40 new initiatives and programs have been implemented since her arrival to advance social justice, equity, diversity and inclusion for all members of our community.
San Diego State University is a multicampus, Hispanic-Serving Institution (HSI) and Asian American and Native American Pacific Islander-Serving Institution (AANAPISI) located on the lands of the Kumeyaay Nations and part of the U.S.-Mexico transborder region. At the heart of our commitment to social justice is an understanding that addressing imbalances of power, accessibility, equity, and privilege requires change not only in individual behavior and attitudes but also in institutional systems, structures, and policies. Through professional learning, community building, advocacy, policy, and organizational structures, we work proactively to address systemic inequities, while facilitating an integrated vision and shared responsibility for prioritizing and advancing institutional goals. This work is shared by colleagues across the campus via an integrated infrastructure that emphasizes shared governance and capacity building.
Sharing the Work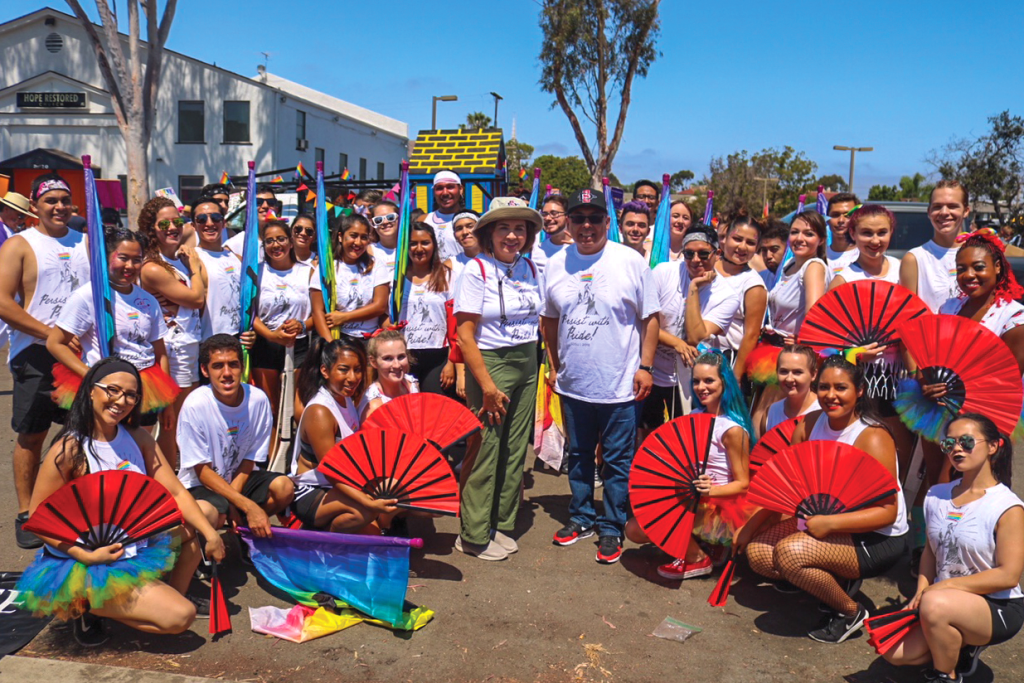 One of the keys to integrating equity and inclusion in everything we do is ensuring that individual campus units are engaged in work that is meaningful to them. To that end, every division, college, and auxiliary organization has a unit-specific diversity plan that establishes goals and strategies to improve representation, climate and success for the faculty and staff working within those units. In addition, every academic department has a unit-specific diversity plan with strategies to support the college-level goals, to improve faculty and staff competencies with equity-minded practices, and to integrate anti-racism and social justice across the curriculum. Examples of these strategies:
Having an inclusion representative (equity advocate) on each tenure-track faculty search committee;
Requiring implicit bias training for all faculty and staff involved in hiring and evaluation;
Encouraging participation in professional learning about inclusive communication, anti-racism, and equity-minded pedagogy;
Developing an explicit program and course learning outcomes related to social justice;
Expanding onboarding and mentoring programs for faculty and staff.
These plans were developed by the faculty and staff within those units after analyzing relevant data and discussing local needs; they were then reviewed by the University Senate's Committee on Diversity, Equity, and Inclusion to ensure that every plan meets criteria requiring meaningful analysis, alignment of goals and interventions, and clear articulation of assessment measures.
Sharing Governance
The majority of SDSU's advances around social justice have come from campus processes that have invited input from the entire community. Many have been initiated by the University Senate, such as the abovementioned unit-level diversity plans, which originated in a 2018 Senate resolution. 
Initiatives such as a formal Kumeyaay Land Acknowledgement, requiring all tenure-track faculty hires to meet criteria around supporting underrepresented populations, and establishing local diversity councils in every college and division have been adopted by the Senate into the official Policy File of the institution. Other programs, such as professional learning around bias for all those involved in hiring and evaluation, an organized campus structure for increasing visibility of heritage months, and integrating our campus identity as an HSI and our connection with the Kumeyaay into campus onboarding for all students, faculty, and staff, came out of the SDSU strategic plan, We Rise We Defy: Transcending Borders, Transforming Lives. The Strategic Plan also serves as the campus diversity plan in that equity and inclusion are integrated throughout rather than being separately siloed, and it was developed over several months of engagement with thousands of students, staff, faculty, and alumni.
Building Capacity
To ensure that our faculty and staff have the necessary knowledge, skills, and support to effectively implement our shared commitment to equity and inclusion, SDSU has put in place a number of organizational structures. The Center for Inclusive Excellence (CIE) serves as the campus hub for professional learning around equity and inclusion topics. Each year, the CIE facilitates workshops and learning communities on topics such as foundations of inclusive teaching and inclusive workplaces, responding to microaggressions, equity-minded hiring and evaluation, and supporting specific student and community populations. The CIE also provides the training and orientation for inclusion representatives, the equity advocates who sit on tenure-track search committees. CIE programming is augmented by support from divisional and college diversity councils. Each division and college also has a diversity liaison; the liaisons meet regularly to facilitate communication and collaboration across units.
Realizing Our Mission
Fighting systemic racism at SDSU starts with creating equitable opportunity for students from underrepresented groups to pursue higher education. Then, the focus shifts to creating the plans, accountability, and support structures to enable and empower those students with equitable paths to success. The university is succeeding on both fronts. SDSU's student body is larger and more diverse than ever in its 125-year history, while achievement gaps in graduation rates for underrepresented populations are in the low single digits and trending toward zero. While the work is not done, SDSU's commitment to continuous improvement is demonstrating tangible progress and results.●
This article was published in our June 2023 issue.