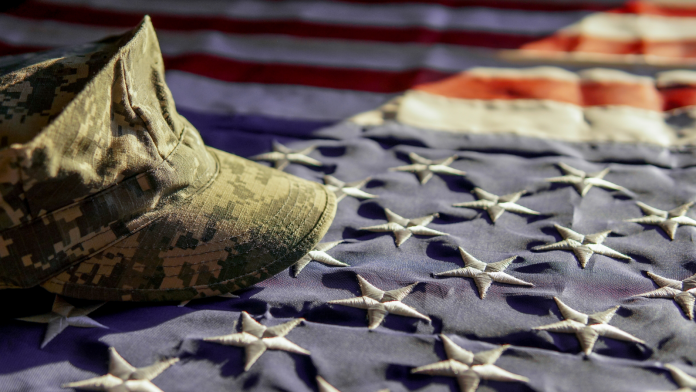 This fall will mark the launch of the country's first bachelor's degree in veteran studies at Saint Leo University (Saint Leo), a Catholic liberal arts institution in central Florida. Students who major in veteran studies will have the chance to examine the unique culture formed by military service and how it affects retired service members.
"Our faculty are already getting some positive feedback from military-affiliated groups for launching this program, and we believe the civilian sphere will also come to recognize the merit and importance of this course of study," Saint Leo President Jeffrey Senese said in a news release. "Our country can only benefit from learning more about the past and current experiences of our fellow citizens who have served in our armed forces. That's what this program will provide."
Karen Hannel, an associate professor of interdisciplinary studies who will oversee the new program, says it will give students the opportunity to inquire about the veteran identity. These individuals often develop identities and characteristics distinct from civilian populations because they share a unique language, rituals, ceremonies, and more, she stated in the release.
The degree will require 39 credit hours in "veteran-centric" classes. One of the program's primary courses will examine the role that soldiers played in different societies through fictional and historical accounts, including experiences of Native Americans and their conflicts against or service with the U.S. military. Hannel and other university faculty are also working to develop course offerings focused on African American soldiers and veterans, the cultural and artistic consequences of World War I, veterans and the law, and more.
Career opportunities for veteran studies graduates "are as varied as this diverse population," the Saint Leo website states. Aside from being a valuable asset for those who want to pursue military service, the degree will prepare students to work in a variety of sectors or to pursue graduate studies in public policy, law, and more.
Veteran studies will also be offered as an academic minor, and the university says it plans to eventually provide the program online. Those who pursue the degree will be "part of an innovative major that is taking a leadership role in breaking new ground," the Saint Leo website states.●
This article was published in our July/August 2021 issue.