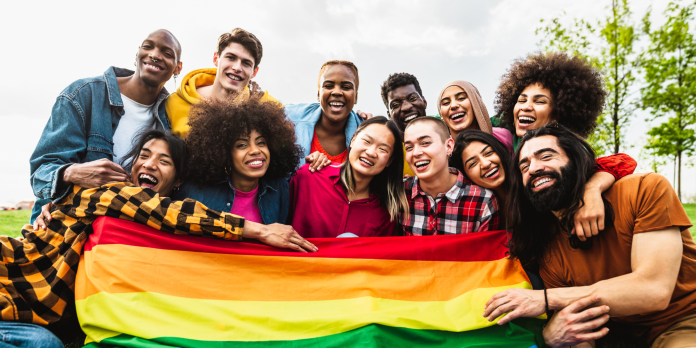 Because of an intensified anti-LGBTQ+ political climate, the nonprofit organization and website platform InReach, which connects LGBTQ+ individuals to safe, verified resources such as housing, food, and medical care, is increasingly in demand.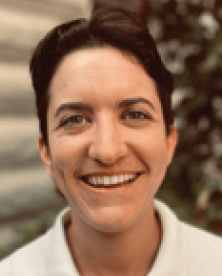 The project, originally branded as AsylumConnect, was founded in 2016 by two University of Pennsylvania students. Jamie Sgarro, the organization's executive director, developed the idea with Sy, an LGBTQ+ individual who was then seeking asylum in the U.S. and struggling to find resources. 
"We're the world's first tech platform matching LGBTQ+ people facing persecution and discrimination with safe, verified resources," says Sgarro. "It basically functions as a digital one-stop shop for the entire diverse LGBTQ+ community."
The nonprofit helps LGBTQ+ individuals ranging from asylum seekers, refugees, and other immigrants to Indigenous people and people of color, and youth and their caregivers. They offer services including legal and medical assistance, meals, mental health support, housing, and abortion resources. All providers listed on the website undergo a unique vetting process at least once every six months to ensure they are active and legitimate, LGBTQ+ affirming, and meet InReach's intersectionality definitions.
"[InReach is] the world's first tech platform matching LGBTQ+ people facing
persecution and discrimination with safe, verified resources." 

Jamie Sgarro
An application redesign set to be released in May is intended to make it easier to navigate InReach and search for resources specific to one's needs in a particular city.
Sgarro's work is personal. He first came out as a lesbian at the age of 21 and later as a transgender man at 26.
"I actually ended up using what we had built at InReach to help me in my own transition, [to] find legal, medical, [and] mental health services," he says.
With a passion for transgender justice and because of his experiences building InReach, Sgarro was inspired to pursue a law degree. He is currently a student at Northeastern University School of Law.
The United States has represented hope for people living in countries where it's illegal to be LGBTQ+ — where they even sometimes face the death penalty, says Sgarro. Now the idea of seeking asylum and forced migration extends to LGBTQ+ individuals born in the U.S. who consider moving to other states due to targeted anti-LGBTQ+ legislation. More than 500 anti-transgender rights bills have been introduced in 2023 — with 379 bills that are active, 47 that have passed, and 99 that have failed — according to the Trans Legislation Tracker. 
InReach platform users are anonymous, but Sgarro reports that website traffic from 2021 through 2022 has quadrupled. The increase is alarming, he says.
"If we take the United States away [as] the beacon of hope, LGBTQ+ people really are left with [few] options. For us, in the United States, it's extremely important to vocalize that — to fight," he says, which includes staying informed and advocating against anti-LGBTQ+ legislation, supporting and volunteering at organizations, practicing vocal allyship, and amplifying the positive visibility of LGBTQ+ people.●
This article was published in our June 2023 issue.