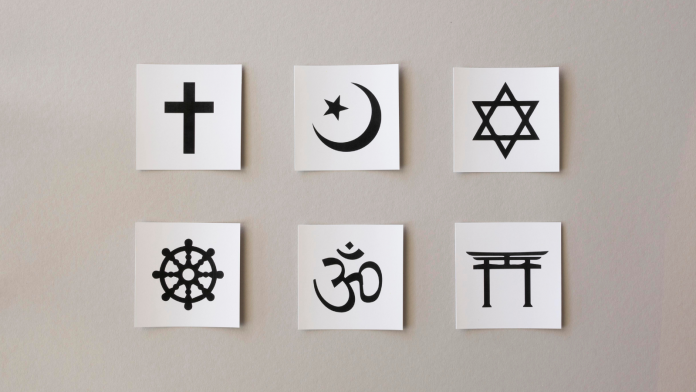 A recent study by researchers at Pennsylvania State University and Oklahoma State University has revealed that the majority of U.S. colleges and universities do not offer campus clubs or groups for Buddhist, Hindu, Jewish, or Muslim students. 
The researchers assessed religious organizations at 1,953 four-year, not-for-profit colleges and universities. They found that 66 percent have no minority religious student group of any type. Buddhist and Hindu student groups each exist at only 5 percent of campuses. One-quarter of the schools have Jewish student organizations, and 28 percent have groups for Muslim students. 
The study also examined institutional characteristics and found that certain types of colleges and universities are more likely to offer such groups. Forty percent of public higher education institutions have these organizations, compared with 27 percent of private Christian colleges. "This is partly because Christian colleges or universities are legally allowed to discriminate against non-Christian students, including by refusing to recognize non-Christian student groups," the researchers note in an article for the website The Conversation. "Buddhist, Hindu, Jewish, and Muslim students may also avoid attending Christian colleges and universities in the first place."
Campus size also plays a role, as minority religious organizations are more common at large colleges and universities. These schools are more likely to have religious diversity, according to the study's authors. Additionally, wealthier schools that have large institutional endowments were found to be more likely to offer Buddhist, Hindu, Jewish, or Muslim student groups. This is partially because these institutions can afford to provide funds to campus organizations and hire more student affairs professionals whose responsibilities include supporting them, the study states.
The researchers say that the lack of minority religious student groups on many campuses is concerning because these organizations often provide safe spaces for underrepresented students and play a key role in revising campus policies to be more inclusive. In some places, they have been pivotal in establishing campus prayer rooms and convincing colleges to begin offering halal and kosher meals. "The fact that most colleges and universities lack minority religious student groups," the authors state, "means that many students lack resources that could make them feel more welcome on their campuses."●
This article was published in our September 2022 issue.