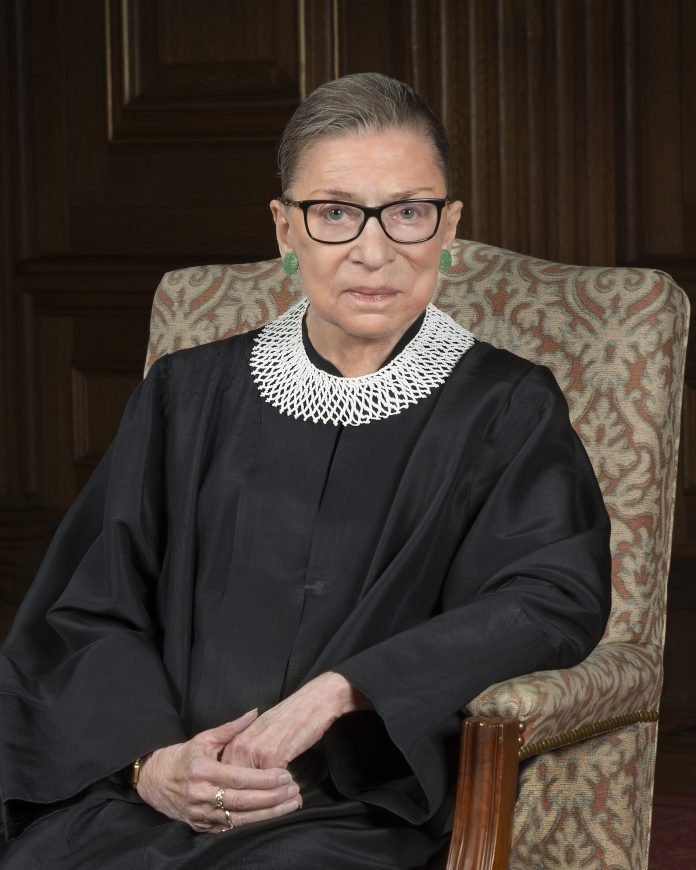 "Women's rights are an essential part of the overall human rights agenda, trained on the equal dignity and ability to live in freedom all people should enjoy." – Ruth Bader Ginsburg 
U.S. Supreme Court Justice Ruth Bader Ginsburg, one of the most influential figures in the history of the women's rights movement, passed away on September 18 due to complications from metastatic pancreatic cancer. 
The second woman to ever serve on the Supreme Court, Ginsburg was a fierce advocate for gender equality. She faced gender discrimination in her own life as a student at Harvard Law School and Columbia Law School (CLS) and then as a young lawyer in the 1960s. Despite these struggles, Ginsburg was able to secure teaching positions at Rutgers University and CLS, where she became one of the first women to earn tenure. 
Ginsburg was co-founder of the American Civil Liberties Union's (ACLU) Women's Rights Project and led many legal battles that "established the foundation for the current legal prohibitions against sex discrimination in this country and helped lay the groundwork for future women's rights advocacy," according to the ACLU website. 
In 1980, President Jimmy Carter appointed Ginsburg to the U.S. Court of Appeals for the District of Columbia, where she served until her appointment to the Supreme Court by President Bill Clinton in 1993. 
Throughout her career, Ginsburg fought for equal rights in education. In 1996, she wrote the majority opinion for the ruling in United States v. Virginia, which declared that the Virginia Military Institute could no longer maintain a male-only admissions policy. She also played a role in the historic affirmative action case Fisher v. University of Texas, in which she supported the university's right to consider race in admissions decisions. 
Ginsburg was also pivotal in several Title IX rulings. In 1999, she was part of the majority decision to hold K-12 schools liable for protecting students from sexual harassment by their peers. In the 2005 case Jackson v. Birmingham Board of Education, Ginsburg supported the ruling that schools are prohibited under Title IX from retaliating against individuals who report gender discrimination. 
Ginsburg was a champion for equal rights in other aspects as well, including ruling in favor of protections for people with disabilities. Additionally, she fought to protect African American voting rights and wrote a historic dissent to the Supreme Court's ruling in Shelby County v. Holder, which reversed portions of the 1965 Voting Rights Act. 
Her many accomplishments include honorary degrees from multiple universities and law schools. In a historic triumph, Harvard Law — where she experienced such severe sexism as a student that she transferred to CLS — awarded her an honorary degree. Harvard would later award her the prestigious Radcliffe Medal for her transformative impact on society. In 2013, Georgetown University Law Center created the annual Ruth Bader Ginsburg Lifetime Achievement Award to honor individuals whose careers have affected women's rights, education, and the legal profession. 
Ginsburg was also the recipient of numerous lifetime achievement awards and other honors from educational, legal, nonprofit, and government entities in the U.S. and abroad. Shortly after her death, the National Constitution Center awarded Ginsburg a posthumous Liberty Medal. 
On September 25, she was laid in state in the U.S. Capitol — the first woman and first Jewish person, and only the second Supreme Court justice to ever receive this honor. She was buried in Arlington National Cemetery
This article was published in our November 2020 issue.