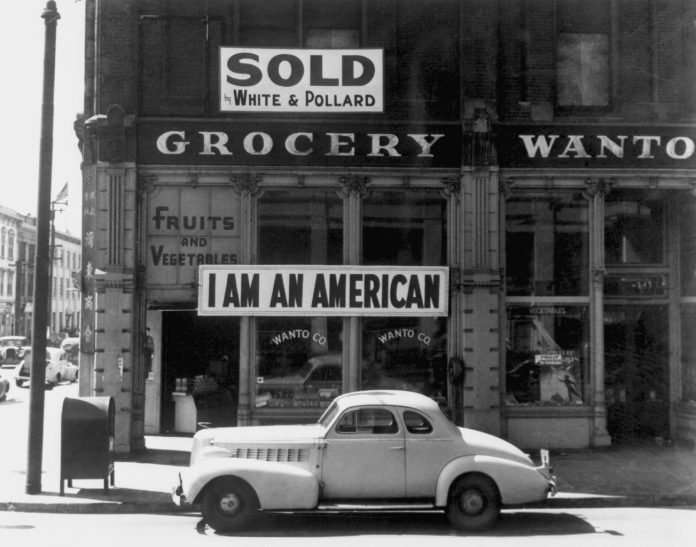 On February 19, 1942, President Franklin Roosevelt signed Executive Order 9066, which forcibly displaced more than 120,000 people of Japanese ancestry into internment camps during World War II following the attack of Pearl Harbor.
Unfortunately, anti-Asian discrimination continues to rise across the country today due to biases and false information regarding the COVID-19 pandemic. As organizations continue to raise awareness of injustices committed against Asian Americans, here are two educational resources and events to reflect on the wrongful incarcerations done to Japanese individuals nearly 80 years ago.
The Nikkei Student Union at the University of California Berkeley will hold a virtual discussion featuring speakers from the Muslim Student Association and Nikkei Resisters, a "coalition of organizers committed to remembering WWII atrocities to fight for liberation today." 
When: February 19 at 6:30 p.m. PST on Zoom (bit.ly/NSUBerk2020) and is open to the general public.
In September, University of Minnesota PhD candidate Hana Maruyama and her audio engineer brother, Noah Maruyama, created the podcast Campu, which highlights the narratives of survivors of the WWII Japanese concentration camps. Campu currently has seven full episodes totaling more than four hours of firsthand oral accounts of the incarcerations.
Where: The podcast is available on Apple Podcasts, Stitcher, Google Podcasts, TuneIn, and Spotify.
Last week, a coalition of organizations hosted the 2021 Los Angeles Day of Remembrance, which recognizes the day Roosevelt signed the unjust Executive Order 9066. As part of the event, the Manzanar Committee released an educational YouTube video featuring interviews with Asian American scholars who shared their expertise on the subject.
Watch: https://www.youtube.com/watch?v=AHozc4QX2qk