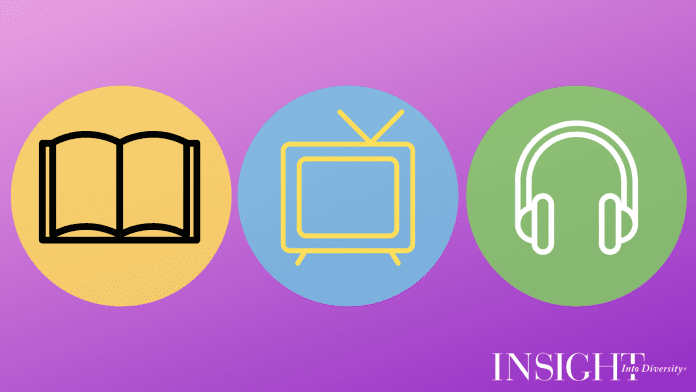 READ: Everywhere You Don't Belong
Everywhere You Don't Belong follows Claude McKay Love, a young Black man growing up on the South Side of Chicago, from adolescence through college and young adulthood. Author Gabriel Bump has received widespread praise for his ability to intertwine humor with heartbreak to illustrate Claude's struggle with the typical trials of being a teenager against the backdrop of a volatile and often-traumatic environment. As with many young people, Claude hopes that attending an out-of-state college will help him form his own identity outside of the confines of societal pressures. He soon discovers, however, that being a young Black man in America means nowhere is truly welcoming — or safe. Published by Algonquin Books
WATCH: Try Harder!
The new documentary Try Harder!, an official selection for the 2021 Sundance Film Festival, gives viewers an intimate look at the people most affected by the contentious debate surrounding elite college admissions and racial quotas. The film follows five Ivy League hopefuls through their senior year at the majority-Asian American Lowell High, the top-ranked public high school in San Francisco, as they navigate an uber-competitive academic environment and cope with issues as complex as the model minority stereotype. Filmmaker Debbie Lum and her team have stated that the film's mission is to open a healthy dialogue for young people and families to discuss stress, race, and identity with the ultimate goal of improving mental health outcomes. Find select screenings on tryharderfilm.com. 
LISTEN: Hidden Brain: How They See Us
Now in its sixth year, the popular podcast Hidden Brain uses neuroscience, psychology, and storytelling to make sense of the often nonsensical ways that human beings think and behave. The episode "How They See Us" explores the highly pertinent topic of stereotype threat, or the fear of conforming to stereotypes that have been ascribed to one's social group. Special guest Claude M. Steele, a Stanford University expert on stereotype threat, talks about how this negatively affects academic performance for underrepresented students. The episode dissects how stereotype threat affects all people, drawing on insecurities and self-doubt despite knowing that other people's opinions should not define us. Originally aired on February 8, 2021; available for free on hiddenbrain.org and all major podcast apps.