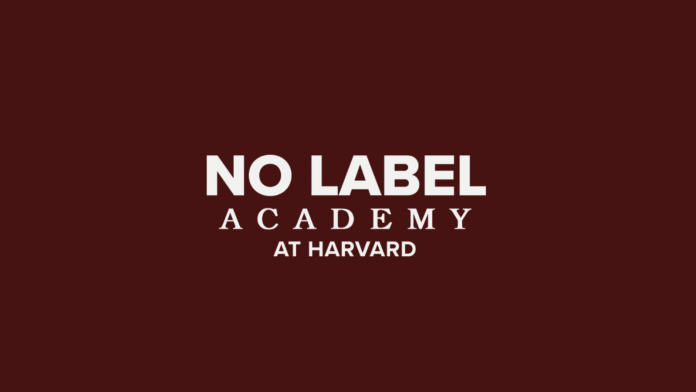 Acclaimed rapper IDK recently teamed with some of the world's biggest brands to help aspiring musicians learn the ins and outs of the music industry at Harvard University. 
Nike, Converse, Logitech, and others sponsored the free 10-day experience known as No Label Academy in partnership with the nonprofit No Label Live. The organization was founded by Harvard students in 2018 with the goal of "curat[ing] nontraditional spaces for artists to share ideas they actually care about," according to its website.  
The course was designed for people of color from across the U.S. who would otherwise never have imagined themselves learning at a prestigious institution like Harvard, according to a No Label Live promotional video. The event took place on campus August 21-31; students attended seminars led by IDK and other experts while staying nearby, with all expenses paid. 
IDK first began working with No Label Live when he was invited to speak at Harvard about criminal justice reform in February 2020. A former felon, the rapper is now known for promoting the arts and education as a means for underserved youth to gain socioeconomic stability. 
"The acceptance of rappers, specifically being able to partner with companies that have been around for ages, is a new concept. A lot of people were afraid of us just a few years ago," IDK explained in a July interview with The Harvard Crimson. "This idea of rap in collaboration with academia would be crazy not to pursue because of how much influence rap music has today."
Students who attended No Label Academy learned about social media marketing and other business tactics and had the opportunity to network with sponsors. The curriculum was based on IDK's firsthand experiences as a self-taught musician and business expert, in collaboration with other industry insiders and Harvard faculty advisers.  
"It's about giving people that baseline education so that they can have an equal seat at the table," Marcelo Hanta-Davis, No Label Live co-founder, said of the academy. 
The event promoted the concept that careers in music and the arts are more attainable than many young people of color are led to believe, especially with the help of social media outreach and branding, IDK states in a No Label Live video. As a former felon and high school dropout who now teaches a class "at the most prestigious university in the world," his own life story is proof that hard work and business acumen can lead to success, he says.●
This article was published in our October 2021 issue.