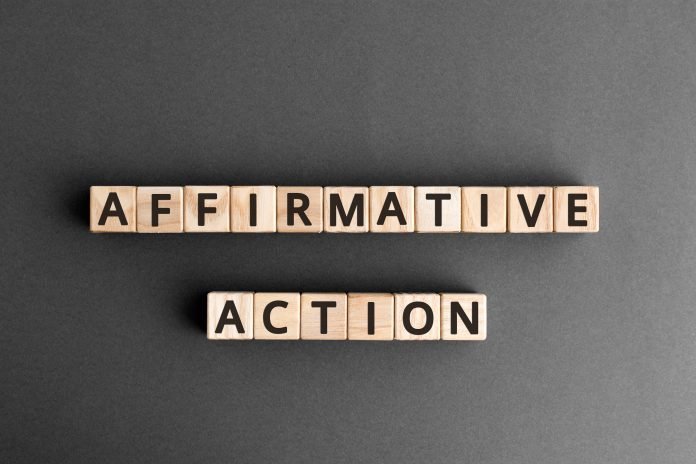 California voters will have the opportunity to repeal a 24-year-old ban on affirmative action when they head to the polls on November 3. 
Several recent lawsuits on behalf of White and Asian American/ Pacific Islander (AAPI) students have attempted to ban race-based admissions. In August, the U.S. Justice Department (DOJ) sided with students who accused Yale University of discriminating against Whites and Asian Americans. Harvard University won a lawsuit last year alleging bias and discrimination in admissions against AAPI applicants, but the DOJ's August announcement.— which came after a two-year investigation — casts doubt on how Harvard will fare against an appeal by Students for Fair Admissions (SFFA). The organization represented students in both the Harvard and Yale cases and is a leading advocacy group against affirmative action nationwide. 
Eric Chang, the Deputy Attorney General for the California DOJ, penned a June op-ed in The San Francisco Chronicle arguing in favor of lifting the state's affirmative action ban and calling on AAPIs to not let the issue divide them as a community. 
"It is not surprising that some Asians might think that affirmative action disadvantages them. However, a closer look at the Harvard case shows that bias against Asians is an entirely separate matter," Chang wrote. 
Chang serves on the board of directors for the group Chinese for Affirmative Action. The California Asian Pacific Islander Legislative Caucus and the California Legislative Latino Caucus are among the other ethnic identity organizations that support repealing the state ban.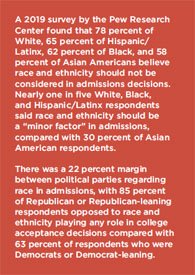 Their opponents say that affirmative action is a prejudicial solution for rectifying educational disparities for Black and Latinx students. During a June hearing, Republican California Sen. Ling Ling Chang said lifting the ban was akin to "legalizing racism." 
"It takes the position that we must fight discrimination with more discrimination," she stated. 
Eric Dreiband, Assistant Attorney General for the DOJ Civil Rights Division, argued in an August statement regarding the Yale decision that banning affirmative action is long overdue. 
"Unlawfully dividing Americans into racial and ethnic blocs fosters stereotypes, bitterness, and division. It is past time for American institutions to recognize that all people should be treated with decency and respect and without unlawful regard to the color of their skin," Dreiband stated. 
California's decision could have an effect on how state and federal courts rule on affirmative action's legality in other parts of the U.S. California is the most diverse state in the country and, with 2.4 million students enrolled in fall 2019, it has the nation's largest college population, according to the National Student Clearinghouse Research Center. 
California State University, the country's largest university system, supports repealing the state's affirmative action ban, as does the University of California and many other higher education institutions across the state.
This article was published in our November 2020 issue.