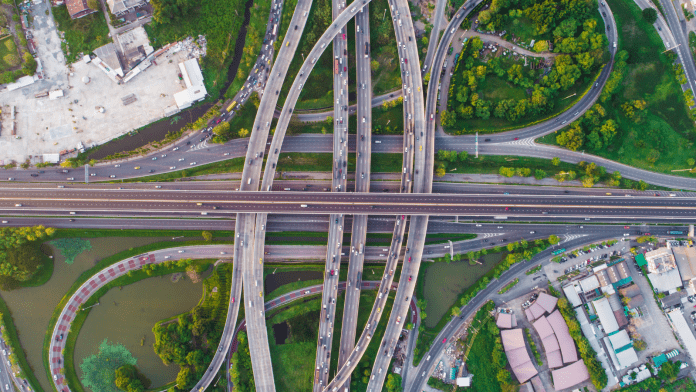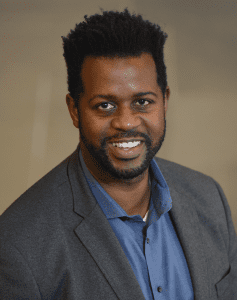 Robert Hampshire, an associate professor of public policy at the University of Michigan Gerald R. Ford School of Public Policy, or the Ford School, was recently appointed by the Biden administration to serve as principal deputy assistant secretary for research and technology at the U.S. Department of Transportation (DOT).
In his new position, Hampshire is responsible for research, development, and technology for the DOT University Transportation Center program. The program includes 40 colleges and universities that work together to advance research on the "safe, efficient, and environmentally friendly transportation of people and goods," according to the department's website. Hampshire's position also includes oversight of the Bureau of Transportation Statistics, the Volpe National Transportation Systems Center, and the Transportation Safety Institute.
Hampshire's unique background in researching issues of equity, technology, and public policy as they relate to transportation will be a valuable addition to the DOT, Jim Sayer, director of the University of Michigan's Transportation Research Institute, said in a news release. "[Hampshire] understands that communities with inadequate access to transportation results in negative impacts on peoples' lives in terms of employment, their access to medical care and healthy foods, and overall quality of life," Sayer said.
Hampshire has spearheaded multiple projects that address social inequities related to issues of accessible transportation. In June 2020, he secured a National Science Foundation (NSF) RAPID grant to address hunger caused by the COVID-19 pandemic. The funding allowed him to identify geographical areas most affected by food insecurity and transportation barriers, assist a Detroit pilot program in delivering school lunches to vulnerable families, and develop a website and database that compiles COVID-19-related food insecurity data, according to an article on the Ford School News website.
Hunger during the pandemic is closely related to transportation and public policy issues because many underserved families have to rely primarily on public transit to buy food, Hampshire told the news service. "Low-income households have fewer options to secure food and other basic supplies without being exposed to the coronavirus. The reasons for food insecurity may vary — from students dependent on school lunch to seniors without smartphones or internet access to order delivery or use online payment systems," he said.
The NSF has supported Hampshire in researching how driverless vehicles and other innovative forms of transportation can address societal inequities.
Additionally, he recently secured a grant from the New Venture Fund to identify constraints faced by people of color in the field of public interest technology, a relatively new discipline focused on the study and development of technology that advances social justice and the common good. From 2009 to 2012, Hampshire was the program chair of the Minority Issues Forum at the Institute for Operations Research and Management Science, and in 2017 he organized the 23rd annual Conference for African American Researchers in the Mathematical Sciences.
"The Ford School community is very proud of [Hampshire] and the values and skills he's bringing to his important new role with the Biden administration," Michael Barr, dean of the Ford School, said in a news release. "Robert's expertise and his deep commitment to equity, access, and justice will improve transportation policy for all Americans."●
This article was published in our March 2021 issue.