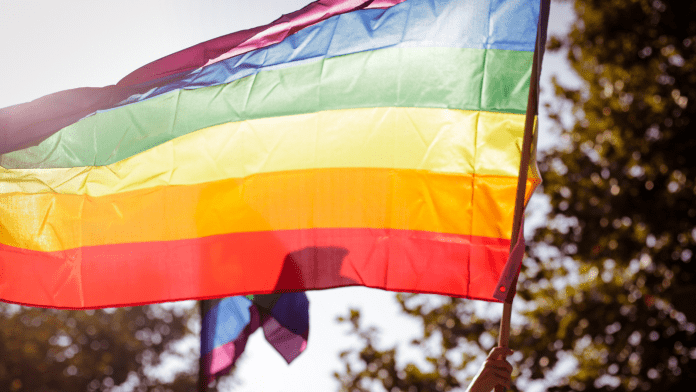 Protecting the rights of LGBTQ  Americans is one of the greatest public policy challenges of the 21st century. While countless advocates and researchers struggle to develop and enact policies to ensure equality and promote the well-being of this population, anti-LGBTQ activists and politicians still hold positions of power across the U.S. These individuals have the ability to easily strip away hard-won rights, as is evidenced, for example, by President Donald Trump's decision to ban transgender Americans from serving in the armed forces. In total, Trump and his administration issued more than 180 anti-LGBTQ statements and actions during his four years in office, according to the advocacy group GLAAD.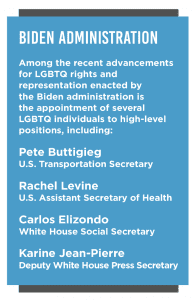 By stark contrast, The Washington Post has described President Joe Biden's "ambitious LGBT agenda" as a sign that he "may be the most pro-equality president in history." Within days of assuming the presidency, Biden reversed the transgender military ban and issued an executive order protecting LGBTQ people from discrimination in education, health care, and the workplace. Additional orders restoring and promoting LGBTQ civil rights soon followed.
The swiftness with which politicians can harm or help an underserved population perfectly demonstrates just how powerful public policy can be in ensuring civil rights and equality. Creating these protections, however, wouldn't be possible without the work of scholar advocates and the higher education institutions and organizations support them.
Among the most prestigious and influential of these organizations is the Williams Institute on Sexual Orientation and Gender Identity Law and Public Policy at the University of California, Los Angeles School of Law. Founded in 2001, the institute is a public policy think tank that specializes in independent research and has played a pivotal role in advancing knowledge and awareness of LGBTQ issues. Its major achievements include conducting the first data-backed estimate on the LGBTQ population in the U.S. in 2011. The institute found that 9 million Americans identified as lesbian, gay, bisexual, or transgender. Prior to the release of the report, the most up-to-date estimates on the size of this population were based on studies conducted by noted researcher Alfred Kinsey in 1948.
The Williams Institute doesn't stop with collecting research; it also works diligently to ensure the information is received by the people who have the greatest influence on public policy. The institute sends its important findings to "policymakers, judges, the media, and other stakeholders to ensure that decisions impacting the lives of millions of LGBT people and families are based on data and facts," its website states.
In 2018, for example, Williams Institute scholars released a report that estimated nearly 700,000 U.S. adults have undergone conversion therapy, mostly as minors. The practice, which aims to change a person's sexual orientation or gender identity, has been outlawed in multiple states and cities for its extremely harmful effects on mental health. The report was included in a presentation to the United Nations Human Rights Council, with a U.N. Independent Expert calling for a ban on the practice.
Also in 2018, the institute conducted a study on police relations with the LGBTQ community in Jacksonville, Florida after four transgender women became the victims of gun violence. Advocates accused law enforcement of mishandling the cases, including misgendering the victims. Using information from the Williams Institute's report, the Jacksonville Sheriff's Office established LGBTQ-focused training, an outreach group, and new guidelines on how to refer to transgender individuals.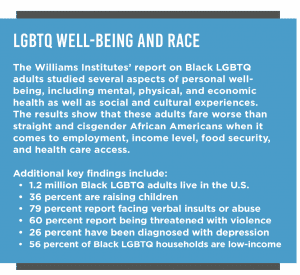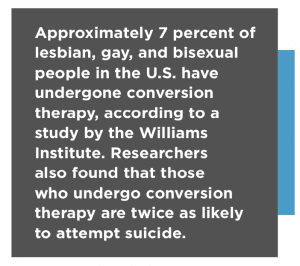 Recently, institute scholars have released major findings on the ways in which LGBTQ people of color continue to suffer under inadequate public health, housing, and similar policies. A January 2021 Williams Institute report on Black LGBTQ adults in the U.S. shows that these individuals experience higher levels of economic insecurity and greater health disparities compared with straight and cisgender African Americans. Researchers concluded that existing public resources for the Black LGBTQ population are insufficient and that better government and community support is necessary for protecting their mental health and personal safety.
"The notable disparities in economic security and health outcomes indicate a critical need for policies and service interventions that address the unique needs of Black LGBT[Q] adults," Soon Kyu Choi, lead author of the report and project manager at the Williams Institute, said in a press release.●
Lisa O'Malley is the assistant editor of INSIGHT Into Diversity. Mariah Bohanon is the senior editor of INSIGHT. This article was published in our March 2021 issue.