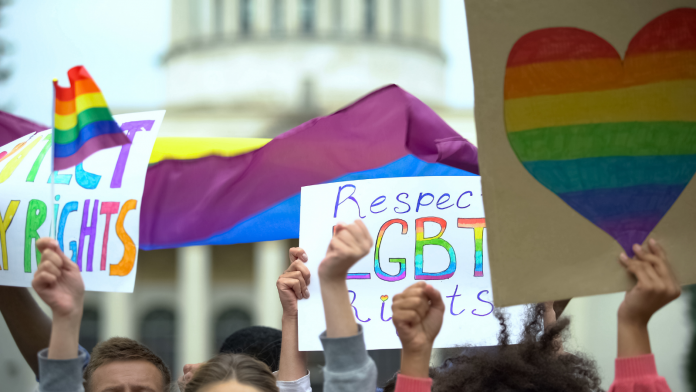 Seventeen professional psychological associations recently issued a joint letter to the U.S. Department of Education demanding greater federal protections for LGBTQ students at federally funded religious colleges and universities.
The letter calls on the Education Department to investigate allegations of harm detailed in a March 2021 class-action lawsuit by 33 current and former LGBTQ students at 25 various Christian colleges. The suit, filed by the nonprofit Religious Exemption Accountability Project, claims the plaintiffs faced a wide range of discrimination and harassment, including forced conversion therapy and denial of on-campus housing. 
"[The letter is] aimed at colleges that say being LGBTQ is a sin and that take a non-affirming theological position on [sexual] identities and relational statuses," Joshua Wolff, a clinical psychologist and professor at Adler University told Religion News Service.
Although the letter acknowledges the importance of religious freedom and expression, the groups denounce the use of religious beliefs to justify prejudice and discrimination.
"Too many in the LGBTQ+ community are painfully aware of the ways in which they have been excluded from religious participation, condemned for their identities, and watched religion be used to oppose equity and civil rights for LGBTQ+ people all over the world – which have caused many harms to the community," the statement reads.
All 17 organizations that signed the letter are divisions of the American Psychological Association; however, the association itself has not endorsed the statement. Organizations represented in the letter include the Society for the Psychology of Sexual Orientation and Gender Diversity, the Society for the Psychological Study of Social Issues, and the Society for Pediatric Psychology.●
This article was published in our June 2021 issue.