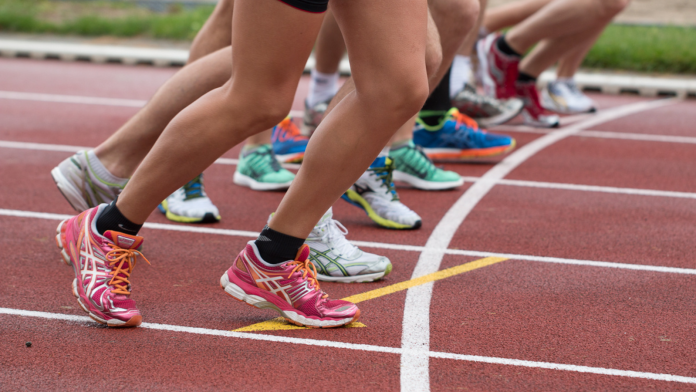 The Biden administration released a proposed Title IX rule this week that would prevent schools from categorically banning transgender students from participating in athletic teams that align with their gender identity.
However, the regulation would allow for restrictions on transgender athletes in highly competitive sports at the high school and college levels.
K-12 schools and higher education institutions would be able to restrict transgender athletes from certain sports if the school believes their presence could affect the fairness of the competition or lead to an increase in sports-related injuries, according to a fact sheet from the U.S. Department of Education.
One-size-fits-all bans on transgender athletes would not be permitted under the new rule, as they do not take into account "differences in grade and education level, level of competition, and sports," the fact sheet states.
Schools that defy the measure would face the threat of losing federal funding.
The regulation is a follow-up to an earlier set of proposed Title IX changes issued in June that sought to ban discrimination based on gender identity and sexuality. Those rules are expected to be finalized by next month.
The newest Title IX proposal, which will be open to public comment for 30 days, comes amidst ongoing state-level debates regarding transgender athletes in sports.
According to Movement Advancement Project, a think tank focused on LGBTQ+ rights, 20 states have legislation prohibiting transgender students from joining sports teams that align with their gender identity.