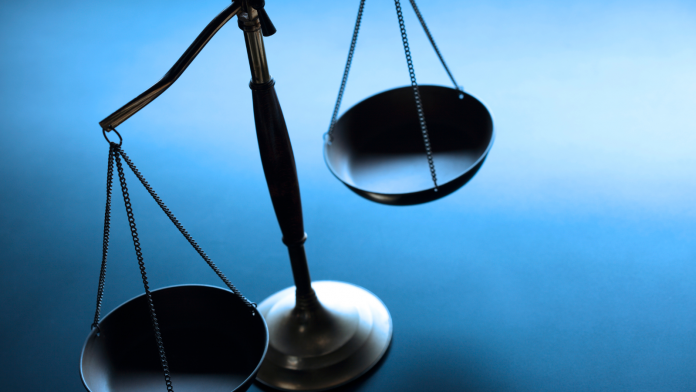 To commemorate the 50th anniversary of the passage of Title IX in June, the U.S. Department of Education released long-awaited proposed changes to the legislation that will alter the way educational institutions must respond to reports of sexual misconduct and discrimination. 
While the proposed amendments feature a slew of major revisions, one of the most notable is the extension of the law to prohibit discrimination against students based on sexual orientation or gender identity. The new rules are intended to "make clear that preventing someone from participating in school programs and activities consistent with their gender identity would cause harm in violation of Title IX, except in some limited areas set out in the statute or regulations," according to a statement by the Education Department. 
Title IX experts say they have anticipated these changes since President Joe Biden first issued a March 2021 executive order mandating that the department conduct a review of the law's policies to ensure its guidelines included protections for LGBTQ+ students. What was unexpected, however, was the government's decision to maintain several regulations established under the Trump administration that provide more rights to individuals who have been accused of sexual misconduct.
"The proposed regulations are trying to strike more of a balance," says Tanyka Barber, JD, a partner at TNG Strategic Risk Management Solutions, which oversees the Association of Title IX Administrators. "Under the Obama administration, [Title IX guidelines] were heavily focused on victims. In response to concerns from respondents, the Trump administration really shifted the needle to focus on due process protections. One of the things I really like about the new regulations is they're trying to take us more to the middle."
Some of the Trump-era mandates that the department plans to keep require schools to presume respondents are innocent until the grievance process is completed and to allow informal resolutions of complaints if both the accuser and the accused agree to them. 
The new regulations would, however, change the current guidelines in several key ways. For colleges and universities, the most significant change to Title IX would be eliminating the requirement for live hearings in sexual misconduct cases — a win for many institutions that previously expressed concern about this mandate, Barber says. "[Colleges that] don't want to incorporate a live hearing or who are not required to, based upon their governing case law or state-based law, now have the flexibility to no longer have to do that," she explains. They would also have more flexibility overall in developing their grievance policies and procedures, a departure from the prescriptive standards outlined by the Trump administration. 
In addition, the amendments would require institutions to address hostile work environments that occur in any of their programs or activities due to sexual harassment, even if such behavior takes place outside of the program or outside of the U.S. They would also increase protections for pregnant students and employees by requiring schools to provide reasonable accommodations, such as adequate break times and access to private lactation spaces. The proposed regulations do not include guidelines on what type of accommodations colleges should provide to students regarding abortions — an issue that will likely rise to the forefront for Title IX offices as more states move to ban the procedure in the wake of the overturn of Roe v. Wade. 
One concern not addressed is the question of transgender students participating in school sports. The Education Department stated it would conduct a separate rule-making process on this issue, although no date for that has been announced. Meanwhile, the topic continues to be the subject of heated national debate, with at least 19 states having banned or limited trans athletes from sports in recent years.
For now, however, the proposed Title IX regulations would serve as a foil to other recent anti-LGBTQ+ legislation, including Florida's "Don't Say Gay" law.
"Title IX, being a federal law, would take precedent over state law," Barber says. "So institutions would be bound by these broader protections for LGBTQ+ students." Schools that ban students from accessing the restrooms consistent with their gender identity, for example, would be in direct violation of Title IX and could potentially lose federal funding and face other penalties, she says.
The proposed regulations are currently undergoing a 60-day comment period, after which the Education Department will review and respond to these comments before issuing a final rule. Barber says the turnaround will likely be a lot quicker than was seen during the last Title IX rule-making process. She estimates that the final version of the amendments will be released by spring 2023, though they will probably undergo some modifications and could potentially face challenges in court.
In the meantime, Barber encourages colleges and universities to begin thinking about the changes that need to be put in place to adhere to future policies and procedures. As for Title IX coordinators, she says, many of the provisions in the proposed regulations were considerations that were already on their radar — although she does highlight that there is more explicit language around coordinators' obligation to monitor and address barriers to reporting harassment and discrimination. 
"[Title IX professionals] have always had an obligation to stop discrimination and harassment, prevent it from happening in the future, and provide appropriate remedies to complainants," she says. "Part of monitoring your campus environment goes into that prevention piece."●
Lisa O'Malley is the assistant editor of INSIGHT Into Diversity. 
This article was published in our September 2022 issue.