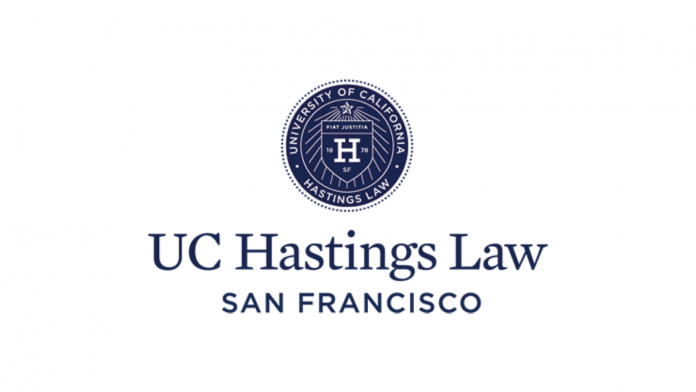 The University of California (UC) Hastings College of the Law is seeking to drop its founder's name following a recent unanimous vote by the school's board of directors.
The college is named after Serranus Clinton Hastings, the first chief justice of the California Supreme Court, whose legacy includes profiting off of the mass killing and displacement of hundreds of Indigenous people during the 1850s.
After promoting exploration expeditions in Northern California that killed and displaced hundreds from the Yuki tribe, Hastings took the land for himself and paid the state $100,000 to establish the law school in 1878, The Daily Beast reports.
David Faigman, the school's dean and chancellor, commissioned the Hastings Legacy Review Committee to investigate the founder's history and offer recommendations on the name in 2017. In a final report to the board of directors in September 2020, the committee stated that "the effects of Serranus Hastings' crimes against humanity echo in the conditions prevailing today for the descendants of his victims."
As a result of the findings, the board voted last week for Faigman and other leaders to work with lawmakers to advance a bill to rename the college. Since the school's name is written into state law, any changes require legislation from the California State Legislature.
"Four years ago, I initiated a robust process for engaging Native Californians whose tribes were affected by the deadly acts of Serranus Hastings," Faigman said in a statement. "The time has come to recognize that changing the College's name is an important step in that process. I am committed to working diligently to do so."