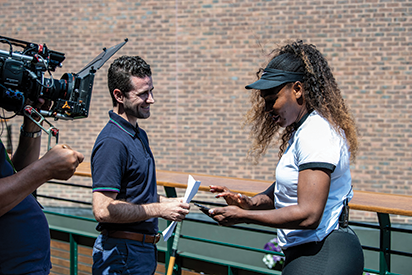 INSIGHT Into Diversity invited journalists from across the news industry to share advice and write about their experiences as underrepresented storytellers in the field. Responses from nine professionals offer inspiration and guidance for aspiring diverse journalists. 
[Above: Nick McCarvel interviews tennis legend Serena Williams at Wimbledon in London in 2018. (Photo by Ben Solomon)]
Alicia Montgomery is senior editor and producer for NPR's Morning Edition.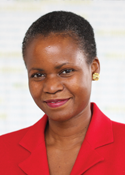 Journalism is a tough, demanding business, and you need to love it or do something else. Your newsroom may not be a comfortable place, and your colleagues may say ignorant things to or about you or ask you insulting questions based on their misperceptions about your identity. Don't let it knock you off your game.
When someone hits you with gendered, racist, homophobic, or ableist remarks, walk away whenever you can.  Minimize your contact with problematic people in your newsroom, keep it civil, but don't invest too much energy in "educating" them. Depending on your beat, you may have to interview or report on people with bigoted ideas about your community. You've got to save your patience and your game face for them.
Pick your battles. Vent with your people outside your newsroom. You can find them on your own, but it helps when you join whatever journalist group is associated with your identity. That's even if your beat has nothing to do with your identity, and even if you are not a joiner. These groups will help you connect with people who will be able to tell you which newsrooms would hold real opportunities and where you might encounter unexpected challenges.
A mistake that a lot of young journalists make is thinking your great work will speak for itself. That's wrong, especially if you're part of a marginalized community. So, make sure your "greatest hits" are always visible. Get an informal hype squad, a group of trusted fellow journalists across different newsrooms. Be intentional about boosting each other on different social media platforms, tweeting and posting links to each other's work. Be sure to share information about opportunities with your squad, too.
If you want to go fast, go alone. If you want to go far, go together.
Steven Thrasher is the Daniel H. Renberg Chair at Northwestern University's Medill School of Journalism, Media, Integrated Marketing Communications.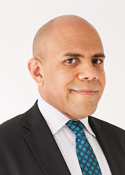 Work for editors, not for publications. Establish relationships with editors. A good editor — especially one who is interested in Black or LGBTQ writers — is valuable. As a writer, a relationship with an editor can last a lifetime. It will move between publications. But trying to write for a "good" publication is less valuable. You can't really have a relationship with an institution.
Damaso Reyes is director of partnerships at The News Literacy Project, a Washington, D.C.-based national education nonprofit.
The biggest challenge I had was working my whole career as a freelancer. I've never had a staff job in journalism and that made it difficult to place my work. I overcame it by joining a professional organization (in my case, the National Association of Black Journalists). A professional organization can give you important opportunities not just to network but to develop skills and find mentors.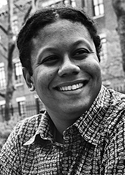 It's important to realize that you are not alone. There are other journalists out there who have been where you are and are eager to share their experiences and help you. You do not need to reinvent the wheel. It's really important to ask for advice from those who have traveled this road before you. And when you have succeeded don't forget to pay it forward.
Figure out the stories that only you can tell. All of us have a unique perspective that can aid our storytelling. To have longevity in this increasingly competitive and fraught industry, it's important to understand what you are passionate about and what advantages your perspective and background provides you as a journalist.
Nick McCarvel is an openly gay sports reporter for NBC, The New York Times, and USA Today Sports.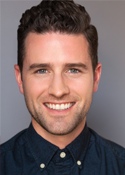 Don't be afraid to ask. Ask for advice. Offer to take someone to coffee. Do your research and figure out why someone you look up to is where they are. Learning from others is the biggest opportunity you have when just starting out. And nine times out of ten (OK, probably eight) that person wants to help you, too.
One challenge I faced was not getting my "dream job" out of college and having to recalibrate. I was set on working with a particular publication, but it wasn't meant to be. So, I had to make the best of the situation and continue to create opportunities. I chose to see it as a chance to better myself in different ways, even though at the time it felt like a punch in the gut.
If you're different from the rest of the field, then embrace that. That will make you stand out. Beyond anything else, be respectful, hard-working, persistent and creative. Those things will get you far — no matter what type of work it is you want to do. 
Omar Mouallem is a Canadian writer whose work has been published in Rolling Stone, The Guardian, and WIRED, among other publications. He is co-author of Inside the Inferno: A Firefighter's Story of the Brotherhood that Saved Fort McMurray.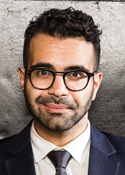 My dad, a successful restaurateur with a tenth-grade education, told me something to the effect of, "Walk with your head up, work with your head down." He immigrated alone to Canada at 16 knowing he had to carry himself confidently to overcome prejudices, but he never wasted energy comparing himself to anyone who might distract him from his goals.
If you're lucky enough to be a child of immigrants, then you probably bore witness to insane work ethic. Tap that immigrant ambition and channel it in your pursuit of stories, sources, and truth. It's the edge you need in this climate.
Yoruba Richen is a distinguished lecturer and director of the documentary program at The City University of New York Craig Newmark School of Journalism. Her latest film, The Green Book: Guide to Freedom, was released in February 2019.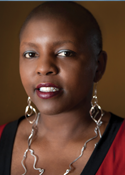 One of the major obstacles I've had to overcome is self-confidence and the way women and people of color can feel like we don't deserve to be in the room because we are so often underrepresented. It's an ongoing process and I've talked to other people of color and women in this industry who agree that being able to feel affirmed and confident in your ability is something that's always a work in progress. 
Be a risk taker and don't be afraid of "failure" as part of the process because only then do you fulfill what your dreams and goals are. You shouldn't be confined even if it seems scary to take risks because of the job market and how the industry is changing. If you take risks and you're passionate about a story, it will get done and it will get out there.
Anayansi Diaz-Cortes is a reporter and producer for Reveal from the Center for Investigative Reporting. Originally from Mexico City, she is a recipient of the Overseas Press Club Award and the Edward R. Murrow Award. 
I developed a passion for oral history and documentary, so radio journalism was a natural fit. I quickly realized this was a not a realistic expectation because the path into this world was dominated by highly educated Caucasian males. I was destined for the outreach coordinator position, like so many women of color around me. I was adamant about transitioning to journalism, and I did. There were power dynamics and a real glass ceiling. I kept reading, I kept learning, and I let my work speak for itself. 
Be curious about your own story and find ways to tell it. Ask yourself what stories pique your interests and go deep. Embed your whole being into those interests and LISTEN. Hoard conversations and go on the record when appropriate. Stay outside your comfort zone and be fearless in finding your voice. Put the work first, and always find a way to create. 
Lastly, appreciate the newspaper.
Raphael Rowe is an investigative journalist for the BBC and host of the Netflix documentary series Inside the World's Toughest Prisons. He was incarcerated at age 18 but was later released when the charges against him were overturned.  He studied journalism while in jail.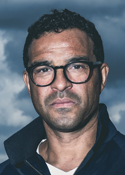 The BBC had never employed a person with my background before, especially on a flagship program like The Today Programme. To fit in, I thought I should look and sound like all those around me, but I was advised to stay true to who I am and what I believe because that separated my qualities and the difference I had to offer. I did and I went on to create history as the first Black journalist with dreadlocks to trailblaze my way through the most prestigious radio and TV programs broadcast by the BBC.
Throughout my career it has proven difficult to get those in a position of power within the broadcast industry to report on subjects about communities that traditionally didn't conform to the average viewer or listener. Convincing editors who commission reports and documentaries to change the narrative and stereotypes about issues or people was a challenge.
I overcame these challenges [by] remaining steadfast in my beliefs and authenticity. My route into journalism was unconventional and so it was often challenging to get my voice heard among those whose education made them feel superior. I used my life experiences and acquired skills from the streets and my time in prison to stand strong and deliver.
Jarrad Henderson is an Emmy-award winning visual journalist and filmmaker for USA Today. He is currently chair of the National Association of Black Journalists' Visual Task Force and a Donald W. Reynolds Journalism Institute Fellow at University of Missouri-Columbia.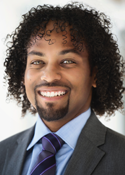 When I was a staff photographer at The Detroit Free Press, I made every mistake a first-year photojournalist could make. I missed deadlines, misspelled names, and even missed entire assignments. I went through a period where I had severe imposter syndrome. The best advice I received can be reduced to two words: Slow down. I didn't realize it at the time, but I was trying so hard to prove myself (and moving at 1,000 miles a minute) that I was forcing errors upon myself. It was in that spirit that one of my early photo editors instilled a sense of excellence in me. As a person of color, and in a field where I am not well-represented, the idea of being excellent is important to consider.
How does one become excellent? Well, it's in the details. Being excellent is not about winning awards or earning a singular achievement, but rather is an accumulation of all the little things that you decide to pay attention to and knock out of the park.
The advice I would give to aspiring journalists who are underrepresented in our field is to seek out mentorship. The idea that you have to figure out your craft on your own is a lie. Find organizations and individuals whom you trust who can help you along your journey.
Secondly, be coachable. I never received a job offer because I was the most talented or the most decorated, but because I listened. Leave your ego alone. Stop feeding it now. You're not as dope as you think you are and that's OK.
The last and final key: Do good work. Ultimately it will speak for itself.
This article ran in our May 2019 issue.