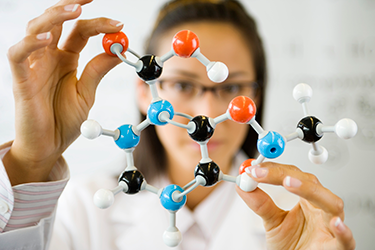 The graduate record exam (GRE) might not be the best admissions assessment for students hoping to pursue a PhD in physics, according to a study released earlier this year by the Rochester Institute of Technology (RIT). Further, the study found the GRE is potentially a barrier to including more underrepresented individuals in the least diverse sector of the sciences.
Researchers found that barely 5 percent of PhDs in physics are granted annually in the United States to African Americans, Latinos, and Native Americans, while only 20 percent are received by women of any racial or ethnic background. Women and underrepresented individuals tend to have the worst scores on physics GRE tests, according to the study.
Though the GRE is a common assessment for admissions, the findings show that low scores are not connected to PhD completion. Diversity in physics programs is determined by who universities accept. Therefore, the future of diversity in physics is at stake if the GRE continues to play a major role in the admissions process, the study indicates.
Up to 40 percent of physics programs in the U.S. use cutoff score requirements, a "decontextualized use of GRE scores" because the cutoff scores embody an admissions process that systematically filters out women, Hispanic and Latinx individuals, Blacks, and Native peoples of all genders, the study found. The cutoff score also gives preference to international students, who are given standardized tests more frequently than U.S. students.
The study is the largest ever conducted that specifically focuses on physics and the correlation between admissions data and graduation rates. The data set looked at students from nearly 30 different PhD programs for more than a decade. The research was funded by the National Science Foundation and was a part of the Inclusive Graduate Education Network, a research hub of select graduate physics programs that help share inclusive practices for admitting and retaining women and minorities.
The findings are a "big deal," according to Casey Miller, the study's lead researcher and author and associate dean for research and faculty, because while the GRE shows significant racial and gender-bias differences, a majority of PhD programs still require it with a minimum acceptable score. 
"The outcome is fewer women of all races and underrepresented minorities of all gender identities get into PhD programs, despite the tool being ineffective at telling us who will finish," Miller says.
Miller and his colleagues suggest institutions reevaluate admissions requirements and consider more holistic factors, like perseverance, creativity, leadership, and grit. The American Physical Society and American Astronomical Society both reported in the past about graduate programs limiting the use of GRE scores.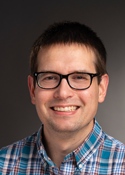 Co-author of the study Ben Zwickl, PhD, assistant professor of physics at RIT, says he admires students who persisted in school and did well despite their GRE scores. "It blows my mind that basically the ability to solve one-minute physics problems became indicative of the capability to complete a multi-year research project. Those tasks are so dissimilar. The link between them almost seems implausible and I think we see it's implausible in the data."
The GRE is generated by the Educational Testing Service (ETS), the world's largest nonprofit educational testing organization responsible for several standardized tests including the SAT.
ETS executive director of GRE and College Programs Alberto Acereda says he agrees with the RIT study about the risk of overreliance on GRE scores or any single measure that can have negative consequences, especially for women and underrepresented individuals. Acereda says his organization recommends that all programs consider applicants holistically and weigh all important information about a student, including GRE scores, which he says provide "valuable information" to schools.
"GRE scores are successful in predicting academic performance in PhD programs, an important factor in determining student and program success, whatever its ultimate definition," Acereda wrote in an emailed statement. "Throwing away valuable information is not the best way to make an informed decision."
Effects of the GRE on Applicants
The pool of graduates RIT researchers surveyed for the study had widely ranging scores on the GRE. Students who scored lower still finished their PhD at high rates, not much different from those who scored high on the exam.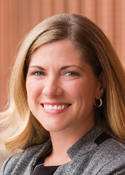 "In some regard, you want to admit people who have strong potential, but achievements at the point of applying don't necessarily show they've maximized their potential yet," says Julie Posselt, co-author of the study and assistant professor of education at the University of Southern California. "If we only admit people who have the best credentials, then we're not taking advantage of the opportunity to develop their full potential while they're students with us."
Moiya McTier, 24, is a third-year PhD student majoring in astronomy at Columbia University. McTier took the physics GRE twice and scored under the 13th percentile both times. McTier says she was "heartbroken" when she found out her score the first time.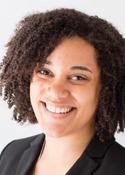 "I struggled a lot with physics and math when I was in [undergrad]," says McTier, who majored in astrophysics and folklore at Harvard University for her undergraduate degree. She didn't have a strong background in physics while in high school, and even in college, she says that, "everything felt really intimidating" to her. She believes she got into the program at Columbia because they took into consideration her other skills such as her undergraduate research experience.
It wasn't until after a couple of years in graduate school that she began to shift her perspective. She taught herself useful patterns of thinking and creative ways to find solutions.
"I know a lot of women and people of color who are undergrads now and just finished applying to grad schools, but only applied to schools that didn't require the physics GRE because they couldn't afford to take the test, or they didn't score well on the test, or they didn't feel comfortable going to a school that used that as a requirement," McTier says.
In discussions with faculty members in her department, McTier has heard both sides of the GRE admissions debate. "One thing that you can't argue with is that it's a cost barrier. I think everyone can agree that this exam costs money and not everyone has the money to take it. Everyone who is interested in becoming a physicist deserves the chance to become one."
The origins of disparities among people of color and women with low GRE scores and low admittance into physics PhD programs often begin at an early age with inequitable educational access. The issues increase with implicit bias and disciplinary practices in the classroom and research laboratories, the cost of the GRE, text anxiety, stereotype threats, and other factors.
"We see a lot of students not even pursuing things they could potentially be good at because of the perceived barriers things like the GRE bring," Zwickl says. "What would be good is the more schools that drop the GRE, the wider and wider set of schools the next generation will have to consider. I think that's exciting."
The Future of GRE Assessment
Miller says one of his goals is to develop a non-cognitive assessment for the front end of the admissions process that would look at other factors that might offer a better prediction of success, such as GPA. Meanwhile, Posselt says students may on their own accord steer clear of universities that require the GRE for admissions.
Students choose where to apply for their own reasons, but increasingly they're choosing colleges that don't rely heavily on the GRE, Posselt says. Students, she adds, might believe those schools "have old fashioned views with respect to how they treat the students that they do admit."
"Students, especially of color and women," Posselt says, "are looking for faculty who are going to have more progressive and inclusive attitudes."
Mariah Stewart is a staff writer for INSIGHT Into Diversity. This article ran in our May 2019 issue.