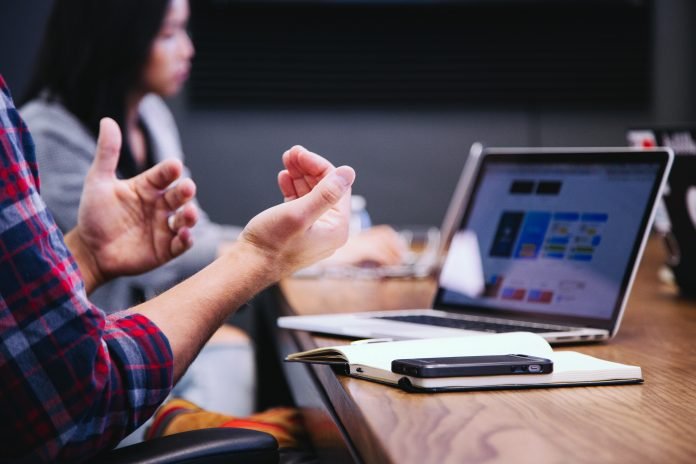 Michael Abram, a tenured human physiology professor at Oxnard College in California, was placed on paid leave last week after a TikTok video of him berating a hard of hearing student during a virtual class went viral online.
At a Friday press conference, Ventura County Community College District officials announced that an investigation will be launched into the matter and that Abram had been put on administrative leave. 
A Message from Oxnard College's President pic.twitter.com/OsIfCcZM4Y

— Oxnard College (@OxnardCollege) February 19, 2021
"I am saddened and outraged beyond words that any of our students should either be or feel disrespected by any of our employees," Oxnard President Luis Sanchez said in a statement.
Repulsive professor from California talks down to a student who is hard of hearing pic.twitter.com/wRj8dho7f6

— Fifty Shades of Whey (@davenewworld_2) February 19, 2021
In the video, Abram condemns the student for not responding to him and tells her to set up a one-on-one Zoom meeting so they can have some "real communication."
Abram continued to speak down to the student, even after a classmate explained she is hard of hearing and has to use a translator.
"She's not paying attention. She's not trying. Are you her translator?" Abram responded.
After the student explains that she has an interpreter next to her, Abram suggests her translator teach her the class because she is "distracted."
The hard of hearing student was sitting in to observe Abram's class and is actually enrolled at Moorpark College. District officials announced during the Friday press conference that they are currently trying to reach out to her.
The pandemic has brought new accessibility issues for Deaf and hard of hearing students. Some of their biggest challenges are the increased amount of reading and writing required for remote learning, INSIGHT previously reported.
"It was appalling, honestly. It was horrifying. This is 2021 that we're living in," Patricia Hughes, CEO of the Greater Los Angeles Agency on Deafness, told a local ABC news outlet. "No matter what the age you need to have patience for the students that you're working with."