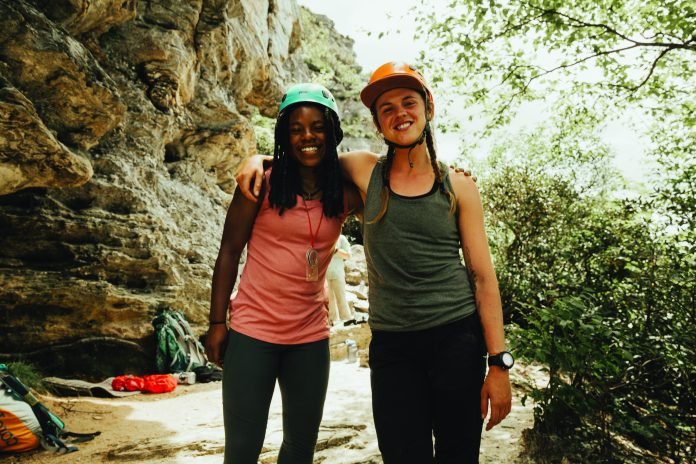 The benefits of spending time in nature are well-documented and can be especially powerful for young people, particularly those from disadvantaged backgrounds. Exposure to nature positively affects physical and mental health and can be healing for youth who have experienced trauma, psychological distress, or low self-esteem.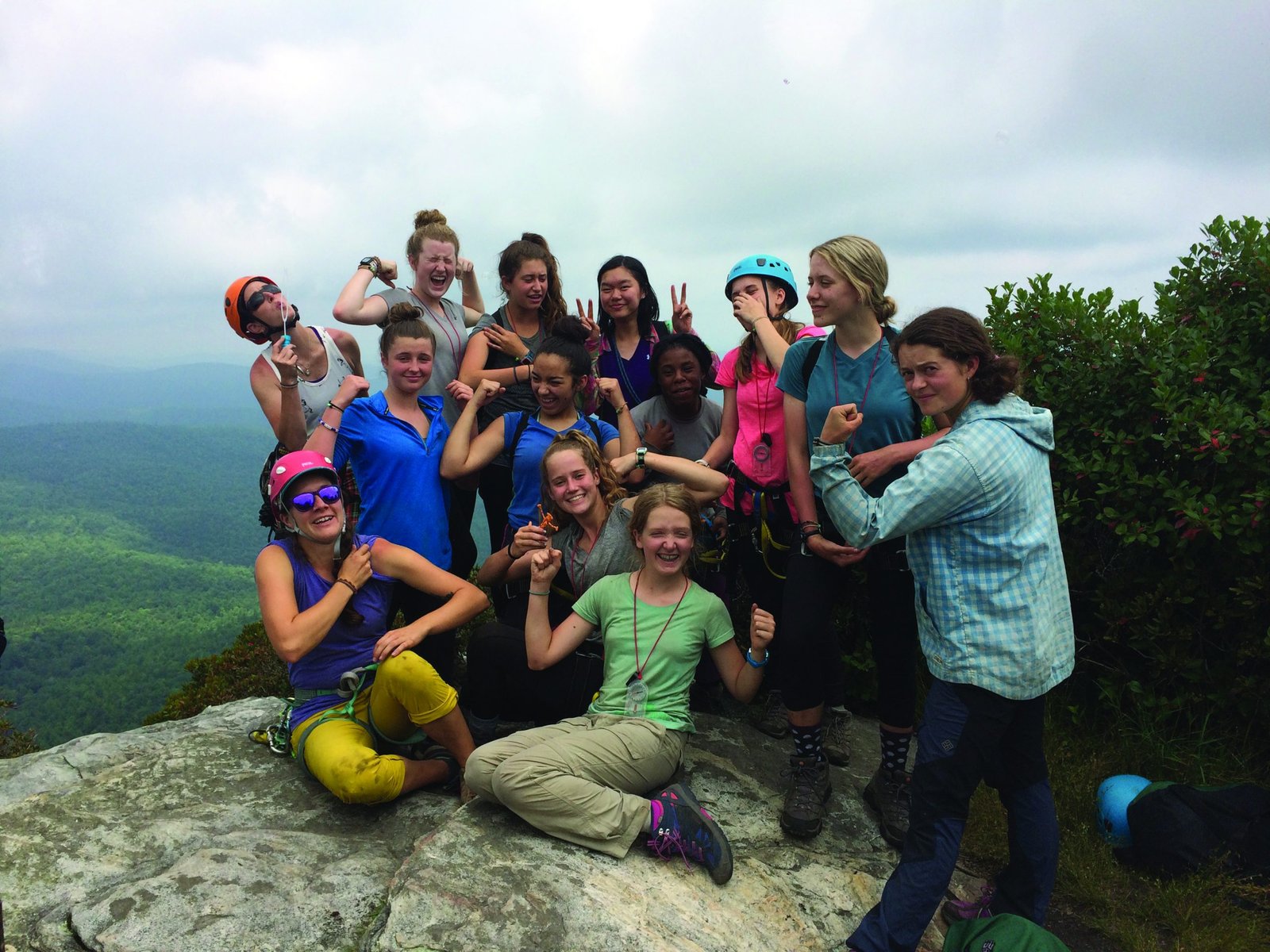 Yet a growing body of research focuses on the fact that access to nature in the U.S. is far from equitable. Black and Brown youth in urban areas are often cut off from the myriad benefits of wild spaces due to what some experts call "the nature gap" or "the outdoor adventure gap." As explained in a recent study by the Center for American Progress, "[n]ature is supposed to be a 'great equalizer' whose services are free, universal, and accessible to all humans without discrimination. In reality, however, American society distributes nature's benefits — and the effects of its destruction and decline — unequally by race, income, and age."
The nonprofit Outward Bound is on a mission to dispel that inequality by providing people of all backgrounds with the benefits that come from learning the skills to explore and survive in nature. The organization offers programs that range from one-day team-building exercises on urban ropes courses to weeklong canoeing trips to extended wilderness expeditions across the U.S. There are options for students in middle school through college as well as adult programs. Specialized offerings are designed to support veterans, grieving teenagers, and young people with behavioral issues. College-aged adults can enroll in semester and gap year expeditions.  
"Each one of our [learning] opportunities provides a break from routine and allows you to push yourself to a new level so that you come back home with a completely different perspective of what your life has been and what you would like to do with it," says Carrie Myers, director of development for the North Carolina Outward Bound School (NCOBS).  
One of the organization's ongoing challenges, however, is a lack of diversity among its instructional staff. Just as there are significant racial disparities in America's teacher workforce, NCOBS has found that there are disparities in outdoor recreation and education careers.  
"The one thing that we consistently realize is that our staff in our wilderness programs don't really represent the students that we serve," Myers says. This especially applies to NCOBS's specialized programs in Atlanta and Charlotte, where the organization works with local community groups, nonprofits, and school districts to offer ropes courses and other unique learning experiences for urban youth. The experiences teach skills such as teamwork, leadership, and decision-making and can boost confidence by taking students out of their comfort zones and showing them how successful they can be in taking on new challenges, according to Myers.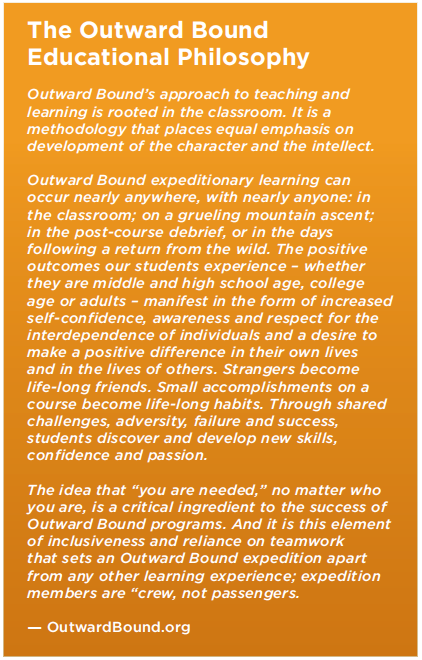 Many of the K-12 students who participate in these programs are from urban Black and Brown communities, and NCOBS recognizes that having instructors who match their racial identities and backgrounds can be a powerful factor. "By being more diverse in our structure, we believe that we can do a better job of serving our students," explains Myers. 
The organization has begun working on strategies to diversify. NCOBS often recruits employees from colleges and universities that have outdoor recreation programs. It has recently begun reaching out to more institutions across Georgia and North Carolina about possibly starting campus clubs and study options to expand the number of students interested in outdoor education careers. NCOBS has already identified some historically Black colleges and universities that are interested in creating these types of programs, and it's Myers' hope that NCOBS could potentially partner with these institutions to recruit instructors.
Outward Bound provides ample training for its instructors, so working for the organization does not require any prior certification in teaching or in wilderness survival skills. The instructor workforce ranges from traditional college-aged adults through people in their forties and fifties, Myers says. Some are career fields or working professionals who are transitioning between careers. Many are interested in education. 
Regardless of their professional background or future aspirations, being an Outward Bound instructor sets people up for future success, says Myers. The experience of leading others, whether in an urban ropes course, short rock climbing adventure, or intense wilderness expedition, has a huge effect on confidence. "[Being an instructor] really helps expand communication skills, facilitation skills, conflict resolution and management, not to mention the ability to work outside your comfort zone," she explains. "And if instructors decide to move on from this to work in some other area, they take all of that with them."
Mariah Bohanon is the senior editor of INSIGHT Into Diversity. For more information, visit NCOBS.org.