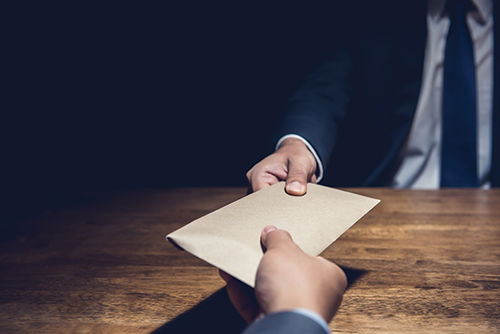 It has been nearly a year since the FBI exposed the country's largest college admissions scandal that involved more than 50 parents shelling out millions of dollars to have their children illegally admitted to prestigious universities. Thus far, 52 defendants have been charged, and 30 have pleaded guilty or agreed to plead guilty.
William Rick Singer, whose fake charity, the Key Worldwide Foundation, allegedly received $25 million for falsifying student records, bribery, and more, agreed to plead guilty upon his arrest last spring. Singer has also forfeited many of his assets, including the $3.4 million left in the foundation's bank account as well as ownership in multiple business ventures. Authorities have charged him with conspiring to defraud the U.S., money laundering, racketeering, and obstruction of justice. He faces a maximum prison term of 65 years. His sentencing hearing is scheduled for January 30, 2020.
Several individuals who were heavily involved in the scheme have also pleaded guilty and are awaiting sentencing. Former Yale University women's soccer coach Rudy Meredith, who had been cooperating with the FBI for nearly a year before the investigation went public in March 2019, pleaded guilty and agreed to forfeit $866,000 he received in bribes. His sentencing was scheduled for June 2019 but has since been delayed.
Mark Riddell, the 37-year-old Harvard graduate who was allegedly responsible for falsifying college entrance exams — including analyzing handwriting samples to make the exams believable — pleaded guilty to conspiracy to commit mail fraud and conspiracy to commit money laundering. While these crimes carry a maximum punishment of more than 20 years in prison, prosecutors have recommended that Riddell, as a first-time offender, receive lenient sentencing. His hearing is scheduled for March 2020.
In October, a grand jury issued new charges against those defendants who pleaded not guilty in the case. Eleven parents, including actress Lori Loughlin, were charged with federal programs bribery. Many of the college and university employees who denied involvement in the scheme received additional charges of conspiring to commit mail and wire fraud. Six of those defendants reversed their claims of not guilty following the new charges.
One defendant, Xiaoning Sui, a Chinese citizen and resident of Canada, allegedly paid $400,000 for her son to be admitted to the University of California, Los Angeles under the false pretense of being recruited as a soccer player. U.S. authorities are attempting to extradite Sui from Spain; she faces multiple counts of conspiracy, fraud, money laundering, and wire services fraud.
Investigators have connected several other Chinese nationals to the case who have not been charged. Yusi Zhao, a pharmaceutical magnate from Beijing, allegedly paid $6.5 million for her daughter to be admitted to Stanford University; the daughter has since been expelled. Another student, Sherry Guo, was expelled from Yale University after authorities traced a $1.2 million payment to Singer's foundation to her family in China.
Currently, 13 parents who accepted plea deals in the case have been sentenced. Variations in recommended punishment and sentencing were based on factors such as the extent of their involvement in falsifying records. Marjorie Klapper, for example, received a longer jail term and a higher fine than actress Felicity Huffman. Though both women paid Singer the same amount of money for their children's SAT scores to be modified, Klapper also lied about her son's ethnicity — identifying him as Black and Latinx rather than White — on his college applications, Newsweek reported.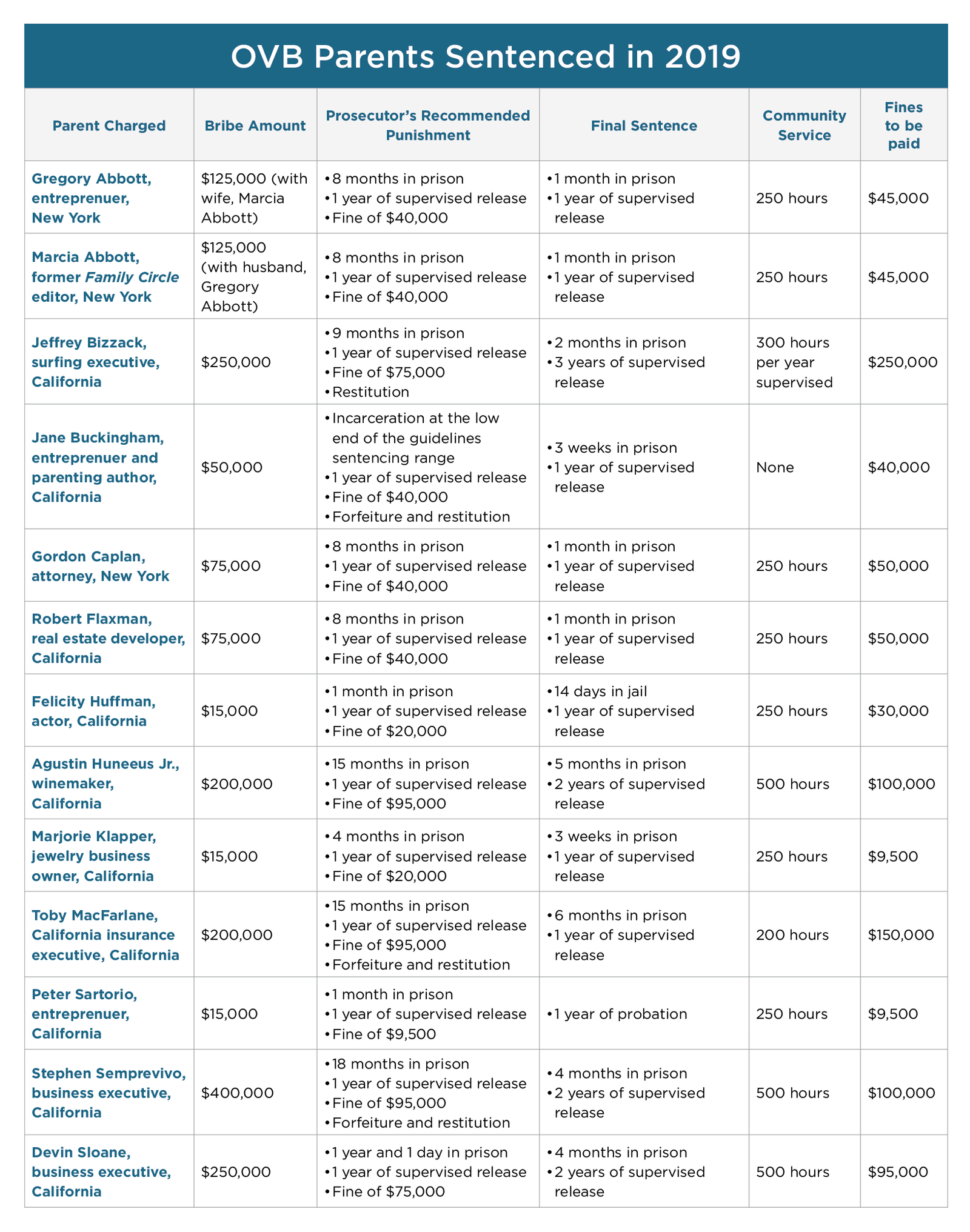 Mariah Stewart is a senior staff writer for INSIGHT Into Diversity. This article ran in the January/February 2020 issue.