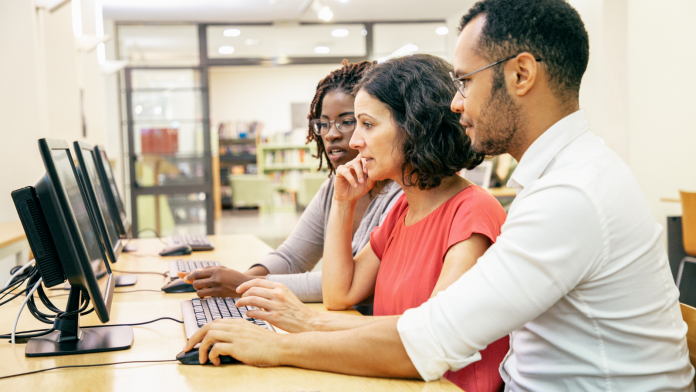 In recent years, higher education institutions have begun to embrace inclusive pedagogy, a student-centered approach to teaching conceived in the late 1980s that takes into consideration students' unique educational and life circumstances to help them overcome learning barriers.
To support faculty in implementing inclusive practices in their classes, the Ohio University's Office of Instructional Innovation and the Division of Diversity and Inclusion partnered to establish the Inclusive Pedagogy Academy. Over nine months, the free program guides faculty members in revising their syllabi, choice of readings, and other course materials to better reflect diverse identities and perspectives. Members engage with the entire academy cohort as well as in smaller group settings with a facilitator and colleagues from their departments. 
Faculty in the academy also learn to identify ways to further the diversity in their respective fields, spot opportunities to mentor students in need, and reflect on their own identities and level of privilege. Each participant who completes the program receives $1,000 as compensation for their professional development.
Through faculty training and collaboration, the Inclusive Pedagogy Academy ultimately strives to refine the university's teaching practices to ensure that students from marginalized populations receive the resources and support they need to achieve academic success and complete their education.●
This article was published in our November 2021 issue.