Nurses work in hospitals, nursing homes, schools, physician offices, residences, and businesses — anywhere health care services are provided. As members of the largest body of the health professions, nurses are a force to be reckoned with when it comes to policymaking and advocacy initiatives. Nursing schools are making sure their students are prepared to engage in those areas.
Nationwide, there are nearly 4.2 million registered nurses (RNs), and 81.4 percent of them are practicing nurses, according to the American Association of Colleges of Nursing (AACN). The field is growing exponentially, with more than 203,000 new nursing positions expected to be added each year through 2031, AACN predicts.
Because they have such intimate knowledge of health in a variety of spaces, industry professionals say nurses are essential in recognizing patient needs and effecting change on issues of local, state, federal, and global importance. 
While nurses routinely advocate for their patients, political and legislative advocacy is just as important, according to the American Nurses Association (ANA).
Increasingly, this centers around health equity. The U.S. ranks last in access to care, administrative efficiency, equity, and health care outcomes when compared to the 11 highest-income countries, according to a 2021 report titled "Mirror, Mirror: 2021 Reflecting Poorly," by Commonwealth Fund, a private organization that supports independent research on health care issues. 
Over the years, nurse representation in leadership has progressed, according to the Nurses on Boards Coalition (NOBC), which recently met a goal of placing more than 10,000 nurses on governing boards across the nation. But the NOBC isn't finished; the organization is now measuring the impact of nurses serving on boards to raise broader awareness and encourage others to enlist the nursing perspective.
To further advance advocacy and equity in health care, Johns Hopkins University (JHU) School of Nursing will launch a new program in 2023 to teach nursing students about policymaking. The University of Maryland School of Nursing (UMSON) is embedding policy discussions and advocacy initiatives throughout its curriculum. Both schools continue to take advantage of their proximity to Capitol Hill through various projects and coursework.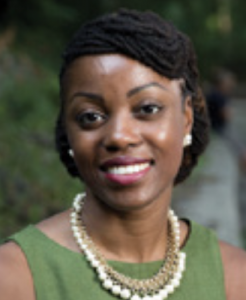 And when it comes to dedicating one's career to health advocacy, Jasmine Travers, PhD, New York University Rory Meyers College of Nursing professor, speaks widely about health equity for vulnerable adult groups.
Experts from these universities say major national discussions on health care must include nurses. To ensure their success and help them find their voices, more and more nursing students are learning advocacy skills so they can engage in policy change in meaningful ways.
Johns Hopkins University
School of Nursing
To expand on student advocacy education, which is already layered into the curriculum, this spring JHUSON will launch the Policy Honors Program. Students will practice writing and presentation skills to help communicate their policy proposals. The first cohort of 10 students will work with a faculty mentor to influence issues in which they have an interest.
Program mentors have varied experience with health policy advocacy. One such mentor is Jason Farley, PhD, professor and director of JHU's Center for Infectious Disease and Nursing Innovation. As an infectious disease nurse epidemiologist and nurse practitioner, his clinical practice includes HIV prevention, treatment, and associated co-infections. 
Through leadership positions in research trials, Farley seeks to optimize a patient's diagnostic experience and linkage to ongoing care for various infectious diseases. Locally, Farley's team also received grant funding for research and response to the COVID-19 pandemic. In 2020, six JHU experts, including Farley, presented on Capitol Hill to an audience of congressional staffers and the media regarding the COVID-19 virus and how to help prevent its spread. Farley will work with the policy program students to select topics and guide the project process.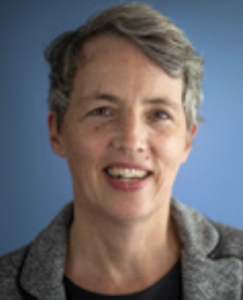 "The students are helping faculty and the faculty are helping students, which is kind of the sweet spot of academia," says Sarah Szanton, PhD, JHUSON dean.
Prior to her work at JHUSON, Szanton was a director of government relations for a national reproductive health rights group, where her job involved taking nurses around Capitol Hill to visit with representatives. Szanton came to the nursing school to further her policy impact. Part of her research focuses on assisting homebound, low-income, elderly patients. She has developed a program named CAPABLE (Community Aging in Place — Advancing Better Living for Elders), which combines handyman services, nursing care, and occupational therapy to improve mobility, reduce disability, and decrease health care costs for older adults hoping to avoid nursing home care.
The proximity of the Policy Honors Program to Washington, D.C., will benefit students in advocacy work at the federal level, says Szanton. The program will teach them about the process of policymaking and using networking skills to gain access to congressional members. Ultimately, the program aims to demystify the health policy process and help students become confident communicators, says Szanton.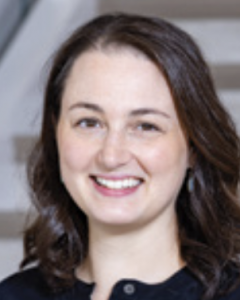 Szanton and Sophie Kasimow, JD, senior health policy advisor at JHUSON, say it's important for nurses to be a part of the coalition of voices making a difference on health industry topics.
"There are profound inequalities in society today and nurses have tremendous moral authority," says Kasimow. "They're the most trusted profession, and I think they can use that moral authority to advocate for policy change." 
University of Maryland
School of Nursing
Like JHU, UMSON is in the Washington, D.C., metro area and has a curriculum focused on teaching how to influence national health policy. 
Students are required to take an introductory course on public health nursing, where they sometimes meet with legislators and learn to write advocacy letters. 
They can also take a course on social justice and the social determinants of health, which includes an advocacy analysis to address a health issue of a specific population. 
Students are encouraged to get involved with the Maryland Action Coalition Summit, one of the driving forces of nursing advocacy in the state. They're also invited to listen to and participate in the President's Panel on Politics and Policy Speaker Series, which focuses on policies created by the presidential administration and Congress. In addition, students can become involved in advocacy work by joining Students United for Policy, Education, and Research, a campus-based student volunteer organization.
Many people don't realize that the roles of a nurse go beyond hospital-based bedside care, says Lori Edwards, DrPH, associate professor and interim associate dean for the master of science in nursing program. Edwards' own advocacy centers around the nursing profession itself, including campaigning for nurses to have a voice in various roles. She sits on the Nursing Community Coalition (NCC), which works to improve care for patients, families, and communities and promotes awareness of relevant health policy.
Through organizations such as the NCC, Edwards says, nurses can better recognize ways to become involved in current health policies, such as the Black Maternal Health Momnibus Act, which aims to improve maternal health, particularly for underserved and underrepresented racial or ethnic groups, or the Midwives for MOMS Act, which addresses the maternity care provider shortage.
In 2023, advocacy will continue to look a lot like activism centered around strategic and innovative work, she says, and more than ever, nurses need to be supported in those efforts.
New York University
Rory Meyers College of Nursing
Travers has dedicated her career to researching and advocating for improved health outcomes in vulnerable adult groups, with a focus on mitigating disparities in access to in-home and facility-based long-term care. The issue hit close to home when Travers searched for care for her own mother. She also campaigns to improve wages and benefits for nursing assistants.
She believes it is essential to have diverse voices advocating in diverse spaces and to ensure that nurses hold positions with the authority to orchestrate change. This involves assessing what perspectives are needed and advocating for their voices to be included. To do this, nurses and their leadership must acknowledge existing gaps, she says.
While advocacy skills should be developed, Travers says it's important that students not wait to complete formal training before making their voices heard. This could mean joining committees, accepting leadership roles, or working with advocacy organizations.
She supports advocacy by conducting regional and national health services research, and through speaking at gerontological, nursing, and public health conferences. More recently, she became a member of the Moving Forward Nursing Home Quality Coalition, which works to advance recommendations of the National Academies of Science, Engineering, and Medicine. The coalition strives to improve the quality of nursing homes based on research and recommendations Travers helped develop.
The more she advocates, the more the public becomes aware of health inequities, she says, and that creates greater opportunity for necessary change to happen.●
Johns Hopkins University School of Nursing, New York University Rory Meyers College of Nursing, and the University of Maryland School of Nursing are recipients of the 2022 INSIGHT Into Diversity Health Professions Higher Education Excellence in Diversity Award.
This article was published in our January/February 2023 issue.