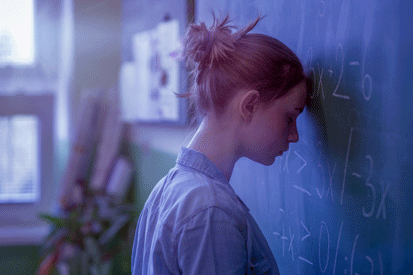 New research from the University of California, Berkeley (UC Berkeley) reveals that the number of college students aged 18 to 26 who suffer from anxiety has doubled since 2008. Approximately 10 percent of students in this age group reported being diagnosed or treated for an anxiety disorder in that year, whereas 20 percent of students identified that they struggle with anxiety in 2018.
Transgender, Latinx, and Black students are disproportionately affected by the upward trend in anxiety disorders, researchers say. Moreover, they found that all students are more at risk for these disorderss they near graduation.
Richard Scheffler, a professor at UC Berkeley's Goldman School of Public Policy and School of Public Health, led the research team. His group reviewed nine years of data from two large-scale annual surveys of student health, the National College Health Assessment survey and the National Longitudinal Survey of Youth. In addition, researchers interviewed 30 UC Berkeley students who say they struggle with anxiety.
Scheffler was not able to pinpoint the precise causes of the significant increase in anxiety disorders among college students; however, he did identify some correlating factors. These included financial instability and large quantities of time spent on digital devices. Students whose mothers were college-educated were also more prone to anxiety.
Specifically, researchers calculated that youth coming from homes with financial struggles are 2.7 times more likely to experience anxiety disorders than those who come from families who do not have significant worries about money. In addition, those whose mother had obtained an undergraduate degree or higher were 45 percent more likely to suffer from anxiety than individuals whose mother did not have a college credential.
Students who reported spending more than 20 hours a week on computers, tablets, or smartphones were 53 percent more likely to experience high anxiety symptoms than young people who said they spent fewer than 5 hours per week on digital devices.
Researchers also found correlations between these disorders and other health issues. Students with anxiety are 3.2 times more likely to struggle with substance abuse. They are also at an increased risk for sexual assault and suicide attempts, according to the study.
In response to these findings, Scheffler is advocating for increased awareness among faculty and college administrators. As a first step forward, the Berkeley Institute for the Future of Young Americans, a research center affiliated with the Goldman School, hosted a panel discussion about the study on Thursday, April 18. The discussion included Chancellor Carol Christ, student leaders, and administrators from the UC Berkeley healthy system, Berkeley News reported.