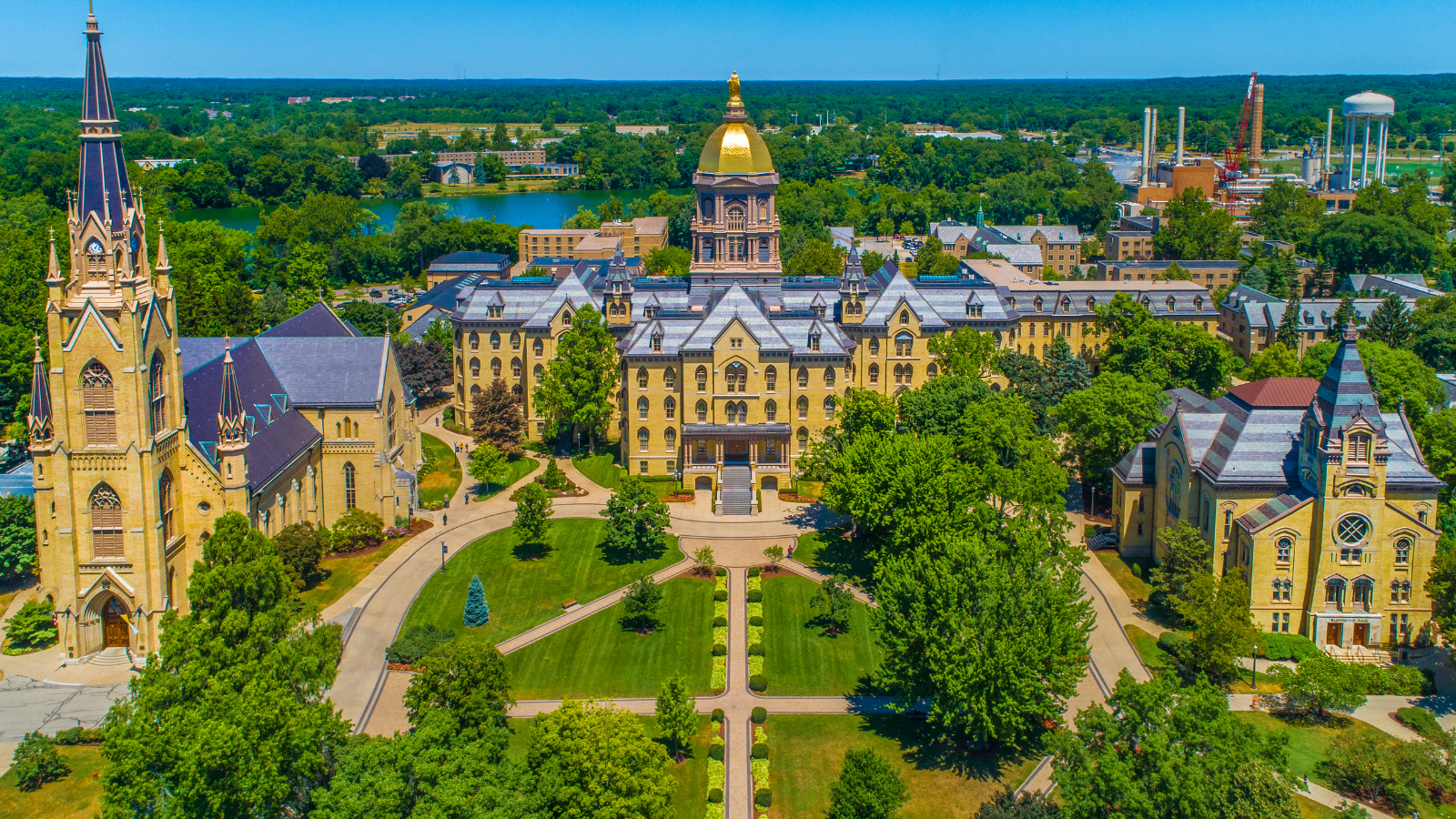 The University of Notre Dame officially changed the lyrics to its famous "Victory March" fight song to include women, according to a recent announcement by the school's president, Rev. John Jenkins.
The university updated the lyrics from "While her loyal sons are marching onward to victory" to "While her loyal sons and daughters march on to victory." The change is to commemorate the 50th anniversary of Notre Dame accepting undergraduate women students to its campus in 1972.
Brothers Michael and John Shea, both Notre Dame alums, wrote the song in 1908. The school has touted the anthem as being the "most recognizable collegiate fight song in the nation."
"The success Notre Dame enjoys has been shaped by the extraordinary leadership and contributions of the women who have been and are a part of the Notre Dame community — beginning with the four Holy Cross sisters who arrived in the Indiana wilderness in 1843, to those who lead, teach, learn, minister and work here today," Jenkins stated during a ceremony last week.
It's official ☘️

Cheer, cheer for old Notre Dame,
Wake up the echoes cheering her name,
Send a volley cheer on high,
Shake down the thunder from the sky
What though the odds be great or small
Old Notre Dame will win over all,
While her loyal sons & DAUGHTERS
MARCH ON to victory pic.twitter.com/aheZD7cQt1

— University of Notre Dame (@NotreDame) June 3, 2022
The school also plans to redesign its campus entrance in the upcoming months to honor the milestone.
"[W]e celebrate the invaluable contributions of women as students and graduates," Jenkins stated. "The re-imaging of the Main Circle will be a tribute at the heart of our campus to the ways in which these women have inspired, led and enriched us."